HCL and Zoho are among the companies shortlisted in the Indian government's competition to develop a locally-made video conferencing platform for its own use.
The competition, which kicked off in April, seeks a local developer to reduce India's dependence on foreign collaboration platforms, and was announced not long after Zoom's security shortcomings became apparent. The winners score $130,000 in funding and a four-year contract with the Indian Government and other state agencies.
The original shortlist was meant to be 10 finalists, but the Ministry of Electronics and Information Technology (Meity) posted a list [PDF] of a dozen contenders.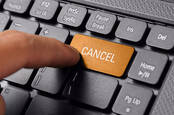 India says 'Zoom is a not a safe platform' and bans government users
READ MORE
The list includes: Aria Telecom, CyberHorizon Corp, Darsh, Data Ingenious Global, Instrive Softlabs, PeopleLink Unified Communications, Sarv Webs, Soulpage IT solutions, Techgentsia Software Technologies, Delhi's Vac, as well as local heavyweights HCL and Zoho.
For the next stage of the competition, the teams will receive $26,000 in funding to build a prototype of their proposed solution and present it to a jury. Only three groups will move on to the final round.
The likes of HCL and Zoho hardly need $26k to develop their wares. Zoho already offers a videoconferencing tool called "Zoho Meeting". HCL offers Sametime, which it acquired along with Lotus/IBM Notes during one of Big Blue's regular product ejection events.
India wants a locally-made video conferencing app because it believes it could make a dent in the market during coronavirus lockdowns. The government also prefers making local products because they meet the industry development goal of enhancing local expertise, developing, and productising software. ®