This article is more than 1 year old
The time of annealing has come upon us, says Nutanix after beating revenue guidance
Losses deepened, optimism increased
Nutanix has beaten the interim guidance it offered investors as the COVID-19-induced economic slowdown impacted its operations.
In Q3 results announced on Wednesday the company revealed revenue of $318.3 million – a tick over its interim guidance of $312m to $317m and not far short of its pre-plague-prediction of $320m quarter. There was $240.7m of red ink, too. The revenue figure was up 11 percent compared to Q3 last year and the loss grew by $30 million.
The company nonetheless found a lot to like in the numbers, especially its most-prized metric of subscription revenue which now accounts for 84 percent of billings.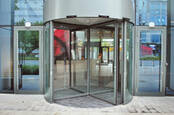 Hyperconverged darling Nutanix to furlough at least a quarter of its staff – 1,465 – for two weeks this year
READ MORE
The pandemic meant that buyers displayed a rush of enthusiasm for Nutanix's end-user compute products, which brought in a fifth of its 700-plus new customers and accounted for 27 percent of bookings – up from 20 percent in the previous quarter and 18 percent for the same period in 2019.
CEO Dheeraj Pandey said he thinks the times have come to suit Nutanix. Citing analyst reports that more people will work from home post-plague and that face-to-face meetings will decline, he opined that the company's portfolio and belief in simplifying IT should see it do well.
Pandey described the process of handling the pandemic as "annealing".
"I used the word very deliberately," he said, "it's a process of re-crystallization and gaining more strength."
But he also admitted that times are tough, saying that the company has grown from 1,800 to 6,000 staff in under four years and has therefore rediscovered a startup's thrifty habits. Doing so reduced expenses by $40m, helped by the inability to travel and a hiring freeze. The company thinks it may also have learned how to spend less because moving its events online has trimmed costs by half but is still turning up about the same number of prospects.
Despite all the optimism, the company has decided not to offer Q4 guidance.
CFO Duston Williams cited the crazy state of the world for that decision, but said he expects future operating expenses "to hover at somewhere around $375 million to $400 million per quarter." He also said Nutanix will predict FY 20/21 numbers when it wraps FY 19/20 in 90 days. ®