This article is more than 1 year old
Paying Arizona: Google sued by state for location data revenues after tracking state's citizens via mobiles
Chocolate Factory insists its practices have been mischaracterized
Arizona Attorney General Mark Brnovich on Wednesday filed a lawsuit against Google, claiming the ad biz employs unfair and deceptive trade practices to collect location data from mobile phones.
The complaint, brought under the US state's Consumer Fraud Act in Maricopa County Superior Court, seeks to stop Google from harvesting people's whereabouts without consent, and to recover millions of dollars in ad revenue associated with Arizona residents.
"While Google users are led to believe they can opt-out of location tracking, the company exploits other avenues to invade personal privacy," said Attorney General Mark Brnovich, in a statement. "It's nearly impossible to stop Google from tracking your movements without your knowledge or consent."
The lawsuit [PDF] is based on an Associated Press report from 2018 that revealed Google gathered location data from mobile devices even when its Location History service had been disabled, through other settings. Those revelations prompted civil lawsuits in other states and led lawmakers to direct the Federal Trade Commission to look into Google's practices.
Honestly, the FTC isn't likely to do much. To date, the trade watchdog's fines of large tech companies have been too small to cause any financial damage. Even last year's record $5bn fine levied against Facebook only amounted to a month of revenue for the company and managed to increase its share price.
Arizona's complaint, the result of a two-year-investigation, incorporates extensive testimony from Google employees. However, the court filing is heavily redacted because Google wants its privacy.
"Our complaint cites extensive testimony from Google employees given under oath and contains nearly 100 additional exhibits, including internal documents that were obtained from Google over the course of our investigation," a spokesperson for the Arizona Attorney General's Office said in an email to The Register.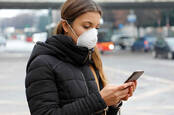 UK snubs Apple-Google coronavirus app API, insists on British control of data, promises to protect privacy
READ MORE
"The public version of the filing redacts certain information that Google has asserted is confidential. We will be seeking to make more information public consistent with applicable court rules."
Google, in an emailed statement, suggested the legal challenge is motivated by profit-seeking attorneys. "The Attorney General and the contingency fee lawyers filing this lawsuit appear to have mischaracterized our services," a spokesperson said.
"We have always built privacy features into our products and provided robust controls for location data. We look forward to setting the record straight."
It's not the robustness of the controls that is at issue; rather it's the complexity of multiple controls interacting with one another that concerns Arizona. The array of device-level, account-level, and app-level location data controls "misleads and deceives users of Google's products into believing that they are not sharing location information when they actually are," the complaint says.
The lawsuit contends not only that Google used deceptive methods to collect location data but also that the ad biz used location data even when people had enabled settings to prevent the use of location data.
"Google provides an account-level toggle in a user's Google Account under 'Data & Personalization,' the complaint says. "Such a toggle implies that the user has control over whether Google will serve ads based on the user's location. But …"
The remainder of the explanation is redacted, as is much of the rest of the complaint. The legal filing does note, however, that Google was uncooperative with investigators and generally failed to comply with the AG's discovery demands. ®