Twitter, Reddit, and the Internet Association on Thursday filed a legal brief in support of a challenge to the US State Department's policy of requiring visa applicants to disclose their social media handles and profiles.
The State Department policy was introduced in 2017 and was criticized at the time as a deterrent to free speech. An estimated 14.7m people apply for a US visa from abroad each year.
Two documentary film organizations sued to undo the rule in 2019, arguing that requiring the disclosure of social media account URLs and handles violates visa applicants' rights to free expression and free association by forcing them to help the government record their personal, creative, and political activities.
The US government wants the lawsuit to be dismissed.
Twitter and Reddit as social media businesses, and the Internet Association, as a trade group representing internet companies, have filed a [PDF] friend-of-the-court (amicus) brief that echoes the documentary groups' concerns and argues the lawsuit should not be dismissed.
The organizations, in a motion [PDF] laying out the legal basis for their arguments, say that they're concerned because millions of individuals who use social media platforms have chosen to do so anonymously. People often do so because they fear retribution for their speech or wish to keep personal information to themselves.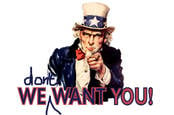 Social media vetting for US visas go live
READ MORE
According to the brief, the US government has acknowledged that "information can be disclosed to foreign governments under certain circumstances, raising the specter that oppressive or authoritarian regimes could learn the identities of and seek retribution against those who would use social media to critique them."
Aware of that dynamic, social media platforms have made an effort to support online privacy and anonymity where appropriate. Thus they oppose government policies that discourage online participation.
"The Registration Requirement at issue in this case has exactly that kind of chilling effect, by requiring individuals applying for visas to disclose their identifiers on twenty platforms, including Twitter, Reddit, and a number of the platforms represented by the Internet Association," the court filing explains.
"Inadequate protection for online anonymous speech would dissuade countless speakers from using services such as Twitter, Reddit, and those run by other members of the Internet Association."
The amici, as the three intervening organizations are known in this context, argue that Registration Requirement violates the First Amendment rights to speak anonymously and associate privately "as a shield from the tyranny of the majority."
The US government has attempted to justify its social media screening as a security measure. But a 2017 report from the DHS Inspector General found that pilot programs to gather social media accounts failed to establish the data had value to identify security threats. ®