This article is more than 1 year old
Western Digital shingled out in lawsuit for sneaking RAID-unfriendly tech into drives for RAID arrays
Probing by El Reg's Chris Mellor highlighted in class-action complaint
A US law firm is seeking owners of certain shingled Western Digital drives to join a class-action suit against the storage slinger, saying the manufacturer didn't document its use of shingled magnetic recording (SMR) in kit aimed at RAID arrays.
Hattis Law today revealed it is looking for plaintiffs in the US who bought the affected drives to back its case regarding undocumented shingling in WD Red NAS hard drives, as well as some of its Blue and Black drives. Given the relative slowness of SMR drives, they aren't really suitable for write-heavy RAID work, though WD is accused of advertising them for just that purpose.
The use of SMR in WD Red NAS drives was first reported by The Register's sister site Blocks and Files, whose investigatory work is highlighted in the lawsuit's paperwork.
Hattis Law, in its legal complaint [PDF], extensively quotes from articles the matter penned by our storage vulture Chris Mellor, including an admission in early April from WD that: "You are correct that we do not specify recording technology in our WD Red HDD documentation."
The law firm thus claimed in its paperwork, filed in a California federal district court:
WDC [Western Digital Corporation] surreptitiously sneaked — without any disclosure whatsoever — this SMR technology into its WD Red NAS hard drives within the past year or so in an effort to shave costs while keeping the selling price the same.
As a result of WDC's fraud and deception, thousands of customers nationwide who purchased the WD Red NAS hard drives for their advertised and intended use have been duped, and have suffered harm and damages.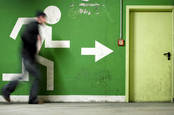 Western Digital: We're just about DDN with these data centre systems
READ MORE
SMR hard drives are best used in workloads where the majority of the drive's duty cycle consists of reads rather than writes. In RAID setups this is sub-optimal. Crucially, WD had marketed the WD Red NAS drives for RAID arrays.
In April, eight days after Mellor's investigation was published, WD emitted a blog post that said customers should only be using the drives in home and for smaller business' NAS setups rather than RAID boxes: "Having built this reputation, we understand that, at times, our drives may be used in system workloads far exceeding their intended uses."
A later apologetic update by the drive-maker set out precisely which WD Red SKUs used SMR tech and which used CMR, in which the recording tracks on the disk platter are laid side by side instead of overlapping.
In the wake of the issues, Seagate and Toshiba also confirmed some undocumented use of shingled magnetic recording in some of their drives.
A WD EMEA spokesman did not immediately respond to a call for comment. ®