This article is more than 1 year old
Publishers sue to shut down books-for-all Internet Archive for 'willful digital piracy on an industrial scale'
Copyright infringement claim 'not in anyone's interest' responds org
Updated Several of the world's largest publishers have sued the Internet Archive for its "emergency library" of 1.3 million books, claiming the organization is engaging in "willful digital piracy on an industrial scale."
On Monday, the Hachette Book Group, HarperCollins Publishers, John Wiley & Sons and Penguin Random House sued the non-profit, better known for its Wayback Machine archive of web pages, for copyright infringement: infringement they argued is "intentional and systematic." The publishers hope to shut down the dot-org, we understand.
The Internet Archive invited the ire of publishers and authors back in March when it decided to lift restrictions on the digital copies of library books it has acquired and scanned. Anyone that registers with the site can take out any of 1.3 million books, the complaint states - although the Internet Archive claims the real figure is 1.4 million.
The Internet Archive is registered as a library but has asserted an untested (the publishers say "invented") theory called "Controlled Digital Lending" (CDL), that argues libraries are not infringing copyright when they make digital copies of books they possess. Publishers and authors have been unhappy about this approach, but held fire while the Internet Archive restricted the number of e-books it would make available at any given time to the number of physical books it possessed.
Under coronavirus lockdown Archive opened up
That restriction went out the window in March, however, when the Internet Archive decided that due to the coronavirus it would make all its e-books available without a waiting list. That abandons the library principle of limited e-book access, the publisher's claim.
The Authors Guild said the organization "has no rights whatsoever to these books, much less to give them away indiscriminately without consent of the publisher or author," and the Association of American Publishers (AAP) called the move "the height of hypocrisy," and "a cynical play to undermine copyright."
The lawsuit [PDF], filed in New York, is caustic about the Archive's CDL theory, claiming that it has been "concocted from whole cloth," and calling the electronic copies of books it has made "digital bootlegs."
It goes on: "IA not only acts entirely outside any legal framework, it does so flagrantly and fraudulently. And it proceeds despite actual notice that its actions constitute infringement."
At the heart of the issue is the right of an author or publisher to decide how and when their work is made available publicly. By claiming that by simply getting hold of a book the Archive is then allowed to reproduce and distribute that content how it sees fit is a theory that the internet has made possible in seconds, but it remains legally questionable. Publishers have clearly decided that a line has been crossed and are willing to put the theory to legal challenge.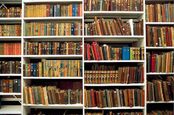 Internet Archive opens National Emergency Library with unlimited lending of 1.4m books for stuck-at-home netizens amid virus pandemic
READ MORE
In a foreshadowing of the battle to come, the lawsuit argues: "IA creates nothing. IA plays no role in the hard work of researching, writing, or publishing the works or, for that matter, in creating or sustaining the overall publishing ecosystem and its distinct partnerships and markets.
"In short, Defendant merely exploits the investments that publishers have made in their books, and it does so through a business model that is designed to free-ride on the work of others. Defendant pays for none of the expenses that go into publishing a book and is nothing more than a mass copier and distributor of bootleg works."
In response, the Internet Archive's founder, Brewster Kahle, has posted a brief blog post in which he notes that the organization is "disappointed" by the lawsuit and claims to be supporting publishers, authors and readers.
"Publishers suing libraries for lending books, in this case protected digitized versions, and while schools and libraries are closed, is not in anyone's interest," the post argues, adding: "We hope this can be resolved quickly."
We have asked the Internet Archive if it intends to fight the lawsuit and whether it will reintroduce its waitlist in response to it. We will update this story if it gets back. ®
Updated to add on June 12
The Internet Archive has chosen to close its emergency library early in response to the lawsuit.