Australia to refund $720m in 'debts' determined by dodgy algorithm
May well have been killer algorithm, too
---
Australia will refund more than AU$720m (US$480M) to residents adjudged to owe the federal government a debt that did not exist.
The "debts" were raised under a program to identify and recoup excess welfare payments. But the algorithm used to assess the debt averaged income over a year, a poor decision because someone whose income was low enough to see them eligible for welfare payments in part of a financial year was judged on their income for the whole year. Calculating eligibility on whole-year income could therefore retrospectively make someone ineligible to receive payments, even though their income in part of the year was sufficiently low to permit payments.
That faulty logic meant that the algorithm could raise a "debt" even though the payments received were legitimate given recipients qualified for income support at times of the year they had little income.
The "debts" were issued automatically, not checked by government officers, and often delivered in a letter demanding immediate payment. Those letters or emails often went to physical and email addresses no longer used by supposed debtors, many of whom were pursued by debt collection agencies. The relevant Australian government department was unresponsive and reversed the burden of proof so that those alleged to have a "debt" to pay had to find years' worth of pay slips and other documentation to disprove the debt. Many added a recovery fee of 10 per cent to the "debt".
That scheme, which came to be known as "robodebt", caused great anguish to many. So great that at least one suicide has been attributed, in part, to receiving a debt notice.
That anguish was recognised in a 2017 Senate Committee report [PDF] that found: "This lack of procedural fairness disempowered people, causing emotional trauma, stress and shame."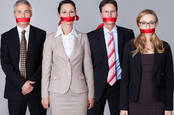 Official probe into HPE's Oz 3Par crashes would create 'further negative publicity' if revealed
READ MORE
That report also called for substantial reform to the scheme, but it continued with only small changes.
In 2019, a Federal Court case found the scheme was unlawful and the averaging method used to calculate "debts" incorrect. In the wake of that case it emerged that bureaucrats had understood the scheme was not lawful for some time.
All of which led, late last Friday afternoon, to the announcement of refunds and the discontinuation of the automated scheme.
More than 470,000 people will receive refunds of money paid to cover "debts" that did not exist, but which Australia's government chased aggressively.
No minister with responsibility for the scheme has resigned or apologised. Current ministers this weekend told media the government has nothing to apologise for.
Legal action is ongoing, leaving open the possibility that the government will have to pay damages.
The policy of debt recovery will continue, albeit in an altered form.
The poor design of the scheme has also become a symbol of the Australian government's seeming inability to execute technology-led initiatives, a dishonour roll that includes a botched census, a poorly managed and insecure digital health records programme, a clunky government services portal, and breaking tax services by moving a SAN while it was operating without any disaster-recovery systems in place. ®
Similar topics
Broader topics