This article is more than 1 year old
75 million smartphone sales up in smoke in Q1: Let's drill down into which brands took the most pain
There are perks to starting out as online-only, says Gartner
Most smartphone vendors unsurprisingly experienced precipitous sales declines in the first quarter of 2020. Most, that is, except Xiaomi, which improbably managed to beat the odds by upping shipments to grab market share.
The latest figures come from Gartner, which noted the total global market declined 20.2 per cent, with just shy of 300 million units sold, compared to Q1 2019's 375 million.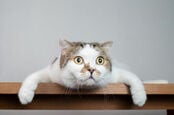 Analyst calls it: This is the 'biggest fall ever in the history of the worldwide smartphone market'
READ MORE
Samsung, the world's biggest supplier of phones, reported the steepest decline, with sales down 22.7 per cent to 55.3 million, equating to 16.28 million phone sales that simply evaporated versus a year ago. Market share for Sammy was 18.5 per cent.
Over at Huawei, sales were down 27.3 per cent to 42.5 million, giving it a market share of 14.2 per cent. This means Huawei sold almost 16 million fewer handsets than it did in Q1 2019 – although that's arguably an impact of the Trump administration's embargo on the firm.
Third placed Apple reported an 8.2 per cent dip in sales to 40.9 million. The company was hit by factory closures in January and shuttered retail stories worldwide as the virus continued to spread. Apple managed to add to its market share, growing from 11.9 per cent to 13.7 per cent.
The analyst said that Xiaomi was an outlier, with total number of smartphones sold growing by 1.4 per cent year-on-year to 27.8 million (the business itself said it shipped 29.2 million). Xiaomi also saw its market share rise from 7.3 to 9.3 per cent, putting it slightly ahead of regional rival OPPO in fourth spot.
Speaking to The Register, Gartner senior research analyst Anshul Gupta attributed Xiaomi's sales to its reliance on online retail channels, which were less impacted by the economic shutdowns caused by coronavirus.
Not having historically relied on a presence on the high street, Xiaomi wasn't hurt by the slowing footfall across the world's malls. "Xiaomi started their journey as an online-only player, and only recently moved into offline channels," Gupta said.
In recent years, Xiaomi has made tentative steps into the West. Historically, it exclusively sold phones in China, and neighbouring nations like India and Singapore. That changed in late 2017, when it embarked upon a cautious foray into into the European market, launching new devices as well as regional digital and high-street retail channels.
Despite that, Gupta is fairly dismissive of Europe's influence on Xiaomi's strong figures, noting that most of its sales volume comes from its traditional heartlands. "Only 5 to 10 per cent of [Xiaomi's] sales would come from markets beyond the Asia-Pacific region," he said.
Demand not the key factor in drop
Gupta noted that the biggest factor influencing the decline in sales during Q1 came from the supply side of things. Many factories making components were forced to cease production. Compounding the problem, international and regional lockdowns made it difficult to transport components between facilities.
The most noteworthy example here belongs to Samsung, which was forced to start shipping components from China to its assembly facilities in Vietnam using more expensive air and sea freight. This was due to Vietnam's decision to limit movement on its land border in an effort to contain the spread of the virus.
For the most part, things are back to normal in China, with factories having long resumed production. Despite that, the economic impact of coronavirus – which has resulted in record unemployment in otherwise healthy economies – will likely depress consumer appetite for smartphones in the coming quarters.
Demand also plays its part, however. Inevitably, appetite for flagship phones will decline. People won't have the confidence to splurge £1,000 (or more) on a new phone. Gupta expects that manufacturers will align their product roadmaps with this new reality, producing more devices in the $300 to $500 range.
"I think the market is going to be focused more and more towards mid-price or basic smartphones. At least for the next two to three quarters, while this uncertainly remains," he said. ®