This article is more than 1 year old
That's just Huawei it is: Ericsson lands O2 Germany's core 5G network deal
Chinese firm's loss is Swedish giant's gain
Telco infrastructure builder Ericsson has landed a major win after Telefonica Deutschland named the Swedish biz as its 5G core network provider.
By 2021, Telefonica's German arm, which trades under the O2 brand, will operate a core network using Ericsson's dual-mode architecture, which supports both 5G NSA (non-standalone access) and SA (Standalone Access).
Telefonica's own estimates published last year [PDF] suggest O2 Deutschland is the second largest mobile provider in Germany, commanding 36.7 per cent of the market share, and just trailing Deutsche Telekom's T-Mobile, which holds 37.9 per cent of the market. Slightly behind it is Vodafone Germany, with just over 25 per cent of the market.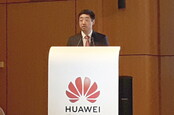 Not going Huawei just yet: UK ministers reportedly rethinking pledge to kick Chinese firm out of telco networks by 2023
READ MORE
Currently, the telco serves over 43.7 million people in Germany, both across its O2 brand, as well as via secondary and MVNO brands, including ALDI TALK and others.
In a statement, Markus Haas, CEO of Telefónica Deutschland, said: "With Ericsson as technology partner for our 5G core network, we can continue to offer our private and business customers the most powerful network technologies at economically attractive prices. The O2 mobile network will become a synonym for digital trust."
Ericsson's fortunes in the German market have improved in recent months, with all three carriers pledging to remove or otherwise prohibit Huawei's equipment from the core infrastructure, effectively limiting competition to just three players, which also include Nokia and Samsung.
The core network is used to manage, aggregate, and forward voice and data communications between masts and fixed endpoints. From a security and privacy perspective, it is the most sensible facet of any 5G deployment.
Fears about Huawei's alleged links to the Chinese government, combined with pressure from the US, has pushed many European nations to impose restrictions on telecommunications providers preventing so-called "high risk vendors" from core network involvement. Huawei, as well as ZTE, fall under that category, despite their protestations to the contrary.
These restrictions have burdened network providers with steep costs. Vodafone, for example, will spend five years and almost €200m to strip Huawei's kit from its core European infrastructure. BT is also facing a similar, albeit more expensive challenge.
Huawei can still contribute to less sensitive network infrastructure, such as RAN (Radio Access Network) antennas, although some nations have imposed crushing caps. The UK government, for example, earlier this year limited this to just 35 per cent, but since then was said to be considering banning the purchase and installation of all Huawei equipment, even non-core, from 2023. ®