This article is more than 1 year old
'5G for Five Eyes!' US senator tells Parliamentarians the world would be better without Huawei
Same chap who wants to ban F-35 fighter jets from Britain
American spy agencies may reduce their "ability to share the most sensitive types of intelligence" with the UK if Huawei continues to be a major presence in British telcos' networks, a US senator warned Parliament.
Speaking to a Parliamentary sub-committee dedicated to 5G and national security, Tom Cotton, an American senator (similar to an elected MP), immediately rowed back on his comments, but the thrust of his argument was clear: US intelligence sharing with the UK would be reduced if Huawei isn't deleted from the nation's mobile phone networks.
Cotton, who sits in the US Congress, told MPs: "Again, we would find a way to work around on the most urgent questions of sharing analysis, the imminent threat between our nations. But there's no doubt our intelligence agencies would face some challenges in being as open and sharing as much info for signals intelligence that they do now."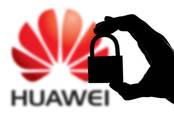 Huawei website ████ ██████ security flaws ██████ customer info and biz operations at risk: ███████ patched
READ MORE
The US senator is also the driving force behind a Congress bill that would ban the deployment of F-35 fighter jets and other advanced US military tech to the UK if it continues to use equipment from Huawei or any other country disliked by American leaders.
This, of course, is not the first or second time an American politician has made threats about Britain's stance on Huawei kit. US Secretary of State Mike Pompeo weighed in back in February 2019, as did deputy assistant secretary at the US State Department Robert Strayer last month.
Labour MP Kevan Jones asked Cotton whether he was making "a threat to change the policy" of the elected British government, to which the American angrily replied:
"Why are you so eager to put a criminal organisation's tech into your networks? I'm speaking, let me finish. Organisations whose technology is being used to repress millions of Muslim minorities in Xinjiang province, a serial sanctions violator, networks in Iran and Syria. Why would you be so eager to use this technology?"
Cotton hails from the US Republican political party, which put Donald Trump into power.
Jones shot back: "Senator, you have Huawei equipment in your 3G and 4G networks, are you going to rip that out?" To which Cotton replied yes, adding that US networks' usage of Huawei equipment was low compared to Britain.
On a slightly less heavy note, Mark Francois MP, butt of a thousand jokes (just search for him online), posed a real, er, poser of a question. He said to Cotton: "We have the tech and the nous to create a 5G system in the West if we had the will. Do you think that's something the US and UK, historically allies, could help to lead on, to create Five Eyes 5G?"
Five Eyes is the main Western espionage alliance, formed between the UK, US, Canada, Australia and New Zealand. El Reg fears that explaining Nokia, Ericsson or OpenRAN to Francois, or indeed most MPs, would be more trouble than it's worth.
Coton replied: "Yes, absolutely. Spread it beyond the UK, the D10 of great democracies, the G7, of course throw in other European nations as well."
Victor Zhang, Huawei's UK manager, said in a canned statement responding to the proceedings: "Today's committee concentrated on America's desire for a home-grown 5G company that can 'match' or 'beat' Huawei. It's clear its market position, rather than security concerns, underpins America's attack on Huawei as the committee was given no evidence to substantiate security allegations. We welcome open and fair competition as it fosters innovation and drives down costs for everyone."
OpenRAN – as well as Samsung, Nokia and Ericsson's industrial progress – seem to be the West's only China-free future for 5G. As for Huawei, rumours keep on swirling but here in Britain they're going nowhere. At least, for now. ®