This article is more than 1 year old
Staff in a huff, personal call with Trump, picking fights with Twitter, upsetting civil-rights groups – a week in the life of Facebook's Zuckerberg
Social network's engineers are so cheesed off they're going to just keep on showing up for work
Analysis On Monday, some Facebook employees, sheltering at home amid the persistent coronavirus lockdown, staged a virtual "walkout" to protest the internet giant's refusal to block President Trump's incendiary posts about the protests over the police killing of George Floyd.
One software engineer, Timothy Aveni, publicly resigned. Another, Owen Anderson, a Facebook engineering manager, celebrated his own departure, which he said had been planned for a while. "I am proud to announce that as of the end of today, I am no longer a Facebook employee," he said.
A New York Times report suggests "hundreds" of Facebook workers participated in the insurrection, which consisted of not logging in for remote work and booking time off.
Facebook employee discontent was reportedly evident on the corp's internal forums, too. However, the departure of a few engineers from the hugely profitable and well-paying web goliath of almost 50,000 full-time staffers, a small work stoppage, and some peeved internal messages are unlikely to force the corporation to reconsider the luxurious accommodations it has built for political misinformation.
A video call between Facebook supremo Mark Zuckerberg and his concerned staff was said to be tense, demonstrating that hypocrisy is as infectious as the coronavirus. Despite complaining bitterly about the failure to hold the President to account for his words on the Facebook platform, very few Facebook employees have quit, and many of the many thousands of vociferous opponents to the decision continued to use Facebook's platform to complain, and post daily updates on their lives.
This all follows Twitter's decision last Tuesday to flag two of President Trump's tweets for glorifying violence and making up claims about mail-in ballots.
And although Twitter decided to label those Trump tweets with fact-checking notices, albeit after much criticism for refusing to apply its policies to political mendacity in the first instance, Facebook declined to take action against those same misleading posts by Trump on its site.
Trump responded to Twitter's disobedience on Wednesday by announcing an executive order threatening social media platforms with loss of legal protections if they interfered with political speech, a move that University of North Carolina associate professor Zeynep Tufekci contended was mainly intended to deter Zuckerberg following in Twitter's footsteps.
"I know many people are upset that we've left the President's posts up, but our position is that we should enable as much expression as possible unless it will cause imminent risk of specific harms or dangers spelled out in clear policies," Zuckerberg wrote in a Facebook post on Friday, the same day he had spoken to the President privately via telephone.
Facebook did, however, promise $10m in additional funding for groups advocating racial justice. This accounts for about five hours of profit from its latest financial quarter.
Facebook's ad platform, with its ability to distribute messages, served the Trump campaign well in the past and the expectation is it will play a role in the 2020 election, assuming one goes ahead as planned. As Tufekci points out, Republicans stifled a Facebook proposal last year that would have denied political campaigns access to its microtargeting tools.
Last October, as Twitter said it would stop accepting political ads over misinformation concerns, Facebook exempted political ads from fact checking. And in January, the social ad biz doubled-down, differentiating itself from Google and Twitter by disavowing any interest in moderating political lies.
"While Twitter has chosen to block political ads and Google has chosen to limit the targeting of political ads, we are choosing to expand transparency and give more controls to people when it comes to political ads," said Facebook product management director Rob Leathern at the time.
Last week, as Trump threatened social networks for blocking content, and prepared his executive order, CEO Mark Zuckerberg even appeared on Fox News to say private companies – cough, cough, Twitter – shouldn't be "the arbiter of truth."
In fact, though, Facebook is the arbiter of what's acceptable on its platform though its content and ad policies. It just doesn't want to apply those standards to what politicians say, it seems.
The Shovel, a satirical publication based in Australia, skewered Zuckerberg's stance with an apropos headline: "Mark Zuckerberg – Dead At 36 – Says Social Media Sites Should Not Fact Check Posts."
Aveni, a software engineer on Facebook's misinformation transparency team, made known his dissatisfaction with his employer and CEO's refusal to moderate Trump's trolling in a Facebook post.
"For years, President Trump has enjoyed an exception to Facebook's Community Standards; over and over he posts abhorrent, targeted messages that would get any other Facebook user suspended from the platform," he wrote. "He's permitted to break the rules, since his political speech is 'newsworthy.'"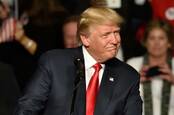 Trump issues toothless exec order to show donors, fans he's doing something about those Twitter twerps
READ MORE
Pointing to the Trump tweet that Twitter blocked for glorifying violence – which cited the historically significant phrase "when the looting starts, the shooting starts" – Aveni said Zuckerberg had failed to live up to his promise to draw the line at political speech that incites violence.
Facebook, he said, will keep moving the goalposts to avoid taking a stance against Trump's rhetoric.
"I cannot keep excusing Facebook's behavior," Aveni wrote. "Facebook is providing a platform that enables politicians to radicalize individuals and glorify violence, and we are watching the United States succumb to the same kind of social media-fueled division that has gotten people killed in the Philippines, Myanmar, and Sri Lanka. I'm scared for my country and I'm done trying to justify this."
On Monday evening this week, Zuckerberg and Facebook COO Sheryl Sandberg held a Zoom conference call with civil rights groups in light of the George Floyd protests, the President's tweets, and Facebook's role in the unrest.
Three leaders of those groups, Rashad Robinson of Color of Change, Vanita Gupta of the Leadership Conference and Sherrilyn Ifill of NAACP Legal Defense Fund, criticized Zuckerberg's response in a joint statement.
"We are disappointed and stunned by Mark's incomprehensible explanations for allowing the Trump posts to remain up," they said.
"He did not demonstrate understanding of historic or modern-day voter suppression and he refuses to acknowledge how Facebook is facilitating Trump's call for violence against protesters. Mark is setting a very dangerous precedent for other voices who would say similar harmful things on Facebook."
Facebook did not respond to a request for comment. We note that the antisocial network removed white nationalist and fake antifa accounts on Tuesday. ®
Additional reporting by Kieren McCarthy.