This article is more than 1 year old
Repair store faces hefty legal bill after losing David and Goliath fight with Apple over replacement iPhone screens
Top court rules iGiant's trademark infringed by components
In a setback for the right-to-repair movement, Norway's Supreme Court has upheld a decision that a repair shop's use of unauthorized iPhone screens violated Apple's trademark.
In July 2017, Norwegian customs officials intercepted a package from Hong Kong, sent to Henrik Huseby's repair store PCKompaniet, with 63 replacement smartphone touchscreens, all but one of which bore the Apple logo.
According to Huseby's Supreme Court filing, these screens were refurbished, meaning they were pulled from old phones for resale, and the Apple logos would not be visible to anyone because they had been obscured. Apple insisted some of these screens were counterfeit and did not originate from the company's supply chain.
In November, 2017, after Huseby refused to destroy the unapproved components, Apple filed a trademark lawsuit to prevent the screens from being used to repair iPhones.
In February, 2018, Huseby won the initial round in an Oslo court on the basis that he never claimed the parts were approved by Apple. The court told Apple to pay Huseby 13,700 NOK, or about $1,450, £1,150 or €1,290.
The iPhone maker then took its claim to Norway's Court of Appeals, which the following year ruled in Apple's favor because the parts unlawfully appropriated Apple's trademark.
That decision attracted criticism from supporters of the right to repair movement for the court's failure to consider environmental sustainability as a justification for using refurbished parts.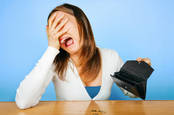 We lose money on repairs, sobs penniless Apple, even though we charge y'all a fortune
READ MORE
"The core of the case is the right of repairers to access spare parts without Apple approval," wrote Maja van der Velden, informatics professor at the University of Oslo, in a blog post last year. "This right is under attack by Apple's drive to control how and whom can repair the Apple products you own."
Huseby appealed to Norway's Supreme Court. He said in a plea for help paying his legal costs that the company was trying to use intellectual property law "to make my job and the job of millions independent repair businesses almost impossible."
The Norwegian Supreme Court on Tuesday affirmed [PDF] the appellate ruling. The high court's decision orders Huseby to destroy the 62 phone screens seized by customs officials and to pay Apple's legal costs, 247,500 NOK or about $26,000, £20,820 or €23,300.
Previously, the appellate ruling directed Huseby to pay Apple more than about 114,000 NOK, $12,000, £9,500 or €10,700 in legal costs for the initial case and the appeal. This could be crushing for his business.
Advocacy group Right to Repair Europe did not immediately respond to a request for comment, but characterized the decision as "a dark day for our cause" on Twitter.
"We're sending strength and moral support to Henrik Huseby today," the group said. "He took a stand where other businesses were afraid to. And he will pay a heavy price."
Apple, after years of criticism for difficult-to-repair products and hostility toward independent repair vendors, last year made a concession to the right-to-repair movement by announcing that it will provide independent repair shops with access to its technical documentation.
There are about 20 right-to-repair bills being considered in states across the US.
In response to a US House Judiciary Committee competition inquiry addressed to various large tech companies last year, Apple responded with a letter [PDF] insisting that it doesn't prevent consumers from seeking out third-party repairs and that it has lost money on its repair business every year since 2009.
Apple did not respond to a request for comment. ®