Ericsson has warned investors that its Q2 results will be dented by SEK 1bn (around £85.7m) in costs after it wrote down the value of its inventory held in mainland China.
The Swedish teleco kit maker didn't go into specifics other than to describe the overhead as associated with "pre-commercial product inventory for the Chinese market," with the gear belonging to its Networks business unit.
A client note from JP Morgan Analysts obtained by Reuters suggests the expense was associated with free equipment provided to Chinese carriers, and therefore represents a one-off rather than an ongoing concern. Ericsson's 2020 financial targets remain unchanged.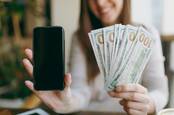 If you're going to spend $3tn, what's another billion? Congress urged to inject taxpayer dollars into open anti-Huawei 5G radio tech
READ MORE
Ericsson has emerged as an unlikely contender within China's domestic telco market, which has traditionally been dominated by homegrown players like ZTE and Huawei.
Although the firm's presence is relatively marginal, it has managed to successfully secure RAN and core contracts from the Middle Kingdom's three major carriers: China Mobile, China Unicom, and China Telecom.
Across the Baltic Sea, things aren't quite as rosy for rival firm Nokia, with lucrative China contracts thin on the ground. The jewel in its relatively modest crown is a deal inked in April which will see the Finnish firm provide gear for China Unicom's core network, as well as its virtualized IMS (IP Multimedia System).
Nokia has reported strong performance elsewhere, however, particularly in its fixed network business, which accounted for 10 per cent of the firm's overall network sales in 2019. Earlier today, company executive Sandy Motley announced broadband sales were up 22 per cent in Q1 2020.
Ironically, this was a result of the COVID-19 pandemic, which has decimated other parts of the technology sector. With networks under increased pressure from furloughed workers, providers are having to invest in new hardware to cope with the demand. ®
Similar topics