This article is more than 1 year old
California bigwigs rule Uber, Lyft dial-a-ride drivers are employees, not contractors
Good news: You may get basic rights. Bad news: No one is hailing cabs
The California Public Utilities Commission, which regulates private transport companies including Uber and Lyft, has ruled that the two upstarts' drivers should be recognized as employees rather than contractors.
The issue over the status of drivers for ride-hailing companies has been controversial for a while. Cali Governor Gavin Newsom signed Assembly Bill 5, known as AB5, that classifies gig economy workers, such as Uber and Lyft drivers, as employees in the US state.
The law came into force in January this year, though Uber and Lyft have resisted the change. Both companies were sued by the state's Attorney General Xavier Becerra last month for failing to recognize its drivers as employees. Now, the California Public Utilities Commission has weighed in.
"The presence of these lawsuits and ballot measures does not mean that the Commission can abdicate its regulatory responsibility over Transportation Network Entities (TNCs)," commissioner Genevieve Shiroma said in a memo [PDF] on Tuesday.
"As a matter of California constitutional law, the Commission is tasked with enforcing those laws applicable to the entities subject to its jurisdiction until such time as a higher court, the legislature, or the public through their right to vote, determine otherwise.
"Thus, for now, TNC drivers are presumed to be employees and the Commission must ensure that TNCs comply with those requirements that are applicable to the employees of an entity subject to the Commission's jurisdiction."
Shiroma did not reveal how the agency would enforce the ruling, however.
Under AB5, gig workers are entitled to benefits, such as minimum wage, paid sick leave, and workers' compensation in the event of injury. And Uber and Lyft must cough up things like payroll taxes and unemployment insurance for new staff.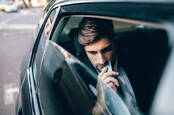 Uber, Lyft and DoorDash put $30m apiece into ballot battle fund to kill gig-economy employee benefits
READ MORE
"Uber remains committed to expanded benefits and protections to drivers," a spokesperson for the app maker told The Register. The benefits and protections in AB5? No. "That commitment is enshrined in the California ballot measure we are pursuing with industry leaders and a growing coalition of thousands of platform earners," the spokesperson continued.
"If California regulators force rideshare companies to change their business model it could potentially risk our ability to provide reliable and affordable services along with threatening access to this essential work Californians depend on."
A spokesperson for Lyft told El Reg that the commission's decision was "flawed," and said classifying drivers as employees would have disastrous economic effects especially during the coronavirus pandemic.
"Drivers are correctly classified as independent contractors and overwhelmingly want to remain independent contractors — 71 per cent in the latest independent poll, even after the impacts of COVID," Lyft's PR told us.
"Forcing them to be employees will have horrible economic consequences for California at the worst possible time. That's why we're supportive of a ballot measure that gives drivers important new benefits while allowing them to remain independent." ®