Cold hard cash: Cloud data warehouse spinner Snowflake gains $8bn in nominal value since Feb as IPO nears
Despite everything going on in the world, you can rely on hyped tech stock to be a bit bonkers
Cloud data warehouse specialist Snowflake looks set to file for an IPO valuing the company at $20bn – more than 13 times its valuation of $1.5bn back in January 2018.
The new figure – reportedly contained in a confidential IPO filing with the US Securities and Exchange Commission – signifies the prodigious rise of the business. In February, investors led by Dragoneer Investment Group and Salesforce valued Snowflake at $12.4bn, as it secured funding. Two years earlier, the company was valued at $1.5bn in a $263m investment round.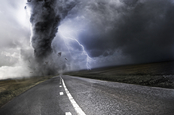 Everyone's all like 'stick it in the cloud!' What of the mad lads pushing data closer to compute?
READ MORE
Snowflake has said its secret sauce lies in its ability to process data in multiple clusters but only retrieve the data required from the storage layer, which is then cached locally. The separation of compute and storage is also a feature that has been emulated by more established data warehouse vendors such as Teradata.
Meanwhile, San Mateo-based Snowflake, which was founded 2012, has been making moves to cosy up to the big hitters in enterprise software. Earlier this month it announced integrations between its data warehouse and Salesforce applications designed to unify all data in its cloud data platform. It also integrates with visualisation tools from Tableau, which Salesforce bought last year. Other integrations with Salesforce analytics system Einstein allow users to query directly the data a customer has in Snowflake, the companies said.
Not only has Snowflake stolen the march on data warehouse stalwarts with an on-prem and hardware heritage – that is Oracle, IBM and Teradata – it also seems to be a step ahead of other cloud-native systems such as Amazon's Redshift, which sits on AWS.
Online photo print and gift service Photobox quit Redshift for Snowflake last year. In January, Chris Astall, Photobox veep of architecture and data, told The Register: "We did look at a number of Amazon technologies, but they were not really at the same sort of level as Snowflake."
Redshift has been working to boost performance, though. Earlier this month it released an update that improved caching so it could compile query code in parallel to speed up your workloads, doubling performance, Amazon said. Previously, Redshift generated and compiles code for each query execution.
In other news, on Tuesday, Bloomberg Law reported that Cloudera was exploring a potential sale with private equity firms as potential buyers, according to sources. IBM has even been tipped as a possible buyer.
Maybe Cloudera's story provides lessons for those currently hyping Snowflake. The company's market valuation was about $1.9bn in 2017, just after its IPO. But by June 2019 Cloudera had lost three-quarters of its value after a difficult merger with rival Hortonworks, a run of poor sales, and the gradual loss of interest in Hadoop – the file system on which it was based – in favour of cloud blob storage, which the cloud-native data warehouses exploit.
But for now, Snowflake is flying high. ®