Germany to fund development of edge CPUs as part of 'tech you can trust' plan to home-brew more kit
€400m for starters, after recent ban on 'untrustworthy' suppliers that sounded a lot like it was directed at Huawei
---
The German government has begun a fund to support locally brewed electronics as the country tries to reduce its reliance on imported kit.
The new fund, named the "Technology You Can Trust" initiative, will throw money at research and development in what the government considers important technologies including health tech, smart factories, self-driving cars, and 6G networks.
"Germany is a country of innovation and wants to stay that way. It's important for us to maintain our international competitiveness and our sovereignty in these key technologies," said Federal Research Minister, Anja Karliczek.
As a first step in the programme, the ministry said it would put €25m towards one project working on processors for edge computing and two on artificial intelligence. It has also opened a call for applications for an additional €20m of funding. All up, the government has earmarked €400m for research and development in microelectronics for the year.
The new plan comes at a time when nations are increasingly unhappy with imports of electronics.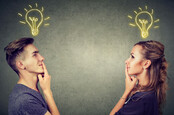 American tech goliaths decide innovation is the answer to Chinese 5G dominance, not bans, national security theater
READ MORE
One reason for that worry is that the COVID-19 pandemic has shown that reliance on distant suppliers has its problems.
Another is that some nations are tired of importing and want to grow their own industries, which is why India has declared it wants to be self-sufficient in electronics and China wants to hold its own with all things silicon.
A third is fears over being exposed to espionage, which is why the USA has called on its allies to exclude Huawei kit from their 5G networks, on grounds that the Chinese company's gear enables Beijing to conduct surveillance and intelligence-gathering. Huawei has repeatedly denied allegation its kit allows surveillance or that the company is a catspaw for China's government.
Germany has so far resisted US pressure to ban Huawei. However the nation barred "untrustworthy" companies subject to state influence from local 5G networks. The new fund suggests the Bundesrepublik has some sympathy for the USA's position.
Whether the modest sum of €400m will make a difference remains to be seen. But Germany does house a number of silicon FABs, some owned by local companies, so has the potential to become more independent. ®