This article is more than 1 year old
You know Facebook has an image problem when major nonprofits start turning down donations over political lies
Tech policy shops not gonna take Zuck's bucks anymore
Facebook CEO Mark Zuckerberg's refusal to apply platform policies to moderate rule-breaking posts by President Trump and other political figures has prompted a pair of tech policy groups to stop accepting money from the ad biz.
On Wednesday, Public Knowledge and the Open Technology Institute said they would no longer accept funding from Facebook because it refuses to moderate hate, misinformation, and abuse.
"I believe that different platforms can have different moderation policies," said Chris Lewis, President and CEO of Public Knowledge, in a statement.
"However, platforms shouldn't hide behind the First Amendment as an excuse to allow hate, misinformation, and abuse to run rampant on their services, particularly when they hold such a dominant position in the marketplace. Doing so distorts what the First Amendment means, and ignores the influence that moderation has on our civic conversations and system of democracy."
Sarah Morris, director of New America's Open Technology Institute, pointed to Facebook's suspension of black people's accounts and its tolerance of white supremacist content, noting that the biz has long struggled with responsibility.
Despite calls by civil rights groups to reform the ad network's policies around online speech that incites violence, promotes voter suppression, and spreads misinformation to disenfranchise the black community, "last week Facebook's leadership doubled down in defense of the decision to allow posts from the President that included calls to violence and false information about primary elections," said Morris in a statement.
Public Knowledge lists Facebook funding at more than $25,000 in 2018/2019 while the New America's 2018 annual report lists Facebook funding at more than $100,000. The decision to forgo Facebook's largess may help mitigate longstanding concerns that donations double as hush money when tech policy groups confront issues in which their patrons have a business interest.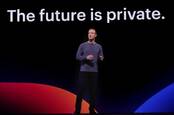 Facebook to save US users from ads bought by foreign state-controlled media
READ MORE
In recent weeks, Twitter for the first time flagged tweets made by Trump and retweeted by the White House that prompted misinformation or violence. Facebook, however, has not done so with similar content on its platform and its CEO has justified lack of intervention by declaring the company should not be an arbiter of truth.
Zuckerberg's intransigence prompted employee resignations and internal protests. But pushback hasn't swayed Facebook's leader, who owns about 60 per cent of the voting shares of his company, making him more or less unaccountable to intervention from the company's board of directors.
Asked to comment about the criticism leveled by the two policy groups, a Facebook spokesperson said, "We've heard from some organizations about their disagreement with a number of the content decisions we've made and we appreciate their feedback. We look forward to continuing to work with them on these important topics and others."
To "appreciate" feedback without acting on it is indistinguishable from ignoring feedback. But it's not as if Facebook is doing nothing. It has enacted policies that may be meaningful in a limited context. For example, Facebook recently said it will hide ads bought by state-controlled media operations from US users.
Burying propaganda sponsored by foreign states counts for something. But Facebook remains committed to distributing political lies. Zuckerberg justifies this stance as a defense of freedom of expression; it's also a defense of freedom from accountability. ®