This article is more than 1 year old
Speaker for yourself: Looks like 5 patents are table stakes as Google countersues Sonos
You copied our technology! No, YOU copied our technology!
Google has accused Sonos of infringing five of its patents in an escalation of a spat that begun five months ago when the speaker slinger alleged the search giant infringed its own IP.
The pair had previously collaborated on software integration for Sonos's wireless home speakers.
The 28-page broadside [PDF] was filed yesterday in the Northern District of California and accused Sonos of infringing Google-owned patents related to digital rights management, content availability search, personalised network searching, noise control, and wireless controller comms.
The original Sonos lawsuit was filed on 7 January this year in a central California district court, and alleged Google had infringed on five of its own patents: namely, 8,588,949; 9,195,258; 9,219,959; 10,209,953; and 10,439,896. The patents cover technology developed by Sonos that allows smart speakers to wirelessly play music across different rooms.
As we reported at the time, Sonos accused Google of illegally using its wireless audio technology in its devices, citing, among other things, this Reg article which its complaint said "noted the conspicuous similarity that multiple 'Google Homes will work with one another, allowing music to be spread into different rooms on command – like the very popular Sonos music system'."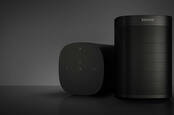 Latest patent brouhaha: Sonos wheels out Doomsday device in bid to block Google Home sales.... The Register
READ MORE
On the same day, Sonos filed a complaint [PDF] with the US International Trade Commission in an attempt put a stop to sales of Google products it claimed infringed on its IP.
Google fired back in March, accusing Sonos of "revisionist history", alleging the ad and search giant had "launched Chromecast before Google and Sonos ever agreed to collaborate."
At the time, Google also mentioned the integration with Google's Play services and voice-recognition software, saying "no good deed goes unpunished", complaining of having lavished "significant Google engineering resources, including significant months of employee work time" only to receive a writ as thanks.
For its part Sonos claimed to The Reg back in January that: "Google has been blatantly and knowingly copying our patented technology in creating its audio products... We're left with no choice but to litigate in the interest of protecting our inventions, our customers, and the spirit of innovation that's defined Sonos from the beginning."
The Reg asked both Sonos and Google for comment on the latest suit. A Google spokesperson told us: "We are disappointed that Sonos has made false claims about our work together and technology. We are reluctantly defending ourselves by asserting our patent rights. While we look to resolve our dispute, we will continue to ensure our shared customers have the best experience using our products."
Sonos CEO Patrick Spence told The Reg today: "Instead of simply addressing the merits of our case, and paying us what we're owed, Google has chosen to use their size and breadth to try and find areas in which they can retaliate. We look forward to winning our original case, and this newly filed case as well."
Look, that article in The Register – it exists. But that's as far as it goes
In its March counterclaim [PDF] in the Central District of California court, where Google asked for a declaratory judgment that it had not infringed Sonos's patents, the search behemoth claimed the "technologies Google uses were all independently developed by Google."
Of course, Sonos had also pulled out the big guns in the form of a Reg article about the Google products competing against its own speakers. Google retorted in its March response [PDF] that "Google admits that Exhibit 23 purports to be a copy of an October 2016 article from The Register." But that was as far as it went, because "Google denies the allegations and characterizations contained in Paragraph 22 of the Complaint."
Ahem. ®