This article is more than 1 year old
Australia's contact-tracing app still basically borked on iOS, says new bug report – and GAPPLE API version tested
On the upside, it's been used to trace contacts about 30 times and downloaded six million times
Australia's "COVIDSafe" contact-tracing app appears still to have problems with Apple's iOS.
In a Sunday appearance on local political talking heads show Insiders, health minister Greg Hunt was asked if the app has been used in anger, and if it is still hobbled by the by-design Bluetooth proximity detection limits in iOS that mean the app must run in the foreground on Apple devices to be effective.
Hunt said the app has been used to trace around 30 COVID-19 cases, but deferred to Australia's Digital Transformation Agency (DTA) on the iOS/Bluetooth matter.
So The Register asked the DTA if the iOS version of the app has overcome those issues, a matter of importance given that Apple devices make up more than half of the national smartphone fleet and running the app is being promoted as one of three essential pandemic-busting activities (alongside hand washing and social distancing).
The agency responded by saying the app has been updated five times with "a range of performance, security and accessibility improvements. This includes enhancing the Bluetooth performance."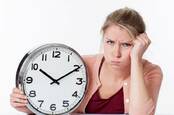 Australian contact-tracing app sent no data to contact-tracers for at least ten days after hurried launch
READ MORE
But the agency did not directly answer the question about whether the app needs to run in the foreground under iOS.
While we were bothering the DTA, we decided to check up on DTA CEO Randall Brugeaud's May comment to the Senate Select Committee on the Australian Government's response to the COVID-19 Pandemic that Australia "will be one of the first adopters" of the Apple/Google contact-tracing API.
We were told the following: "The DTA and the Department of Health have been working with Apple and Google to understand and test the Exposure Notification Framework since it was released to see how it can be applied in Australia. That testing is ongoing."
That "first adopters" pledge may still be alive if becoming the sixth user counts as "first". We say sixth as The Register is aware that Switzerland has put the GAPPLE code to work and Germany will do so this week, with four US states also aboard.
Another item of interest we questioned was a new bug report about COVIDSafe on iOS, detailed here, and which seemingly means the iOS version of the app sometimes does not permit retrieval of its temporary IDs and therefore does not allow effective recording of the app's and user's presence.
COVIDSafe iOS has had a pretty major bug since launch, reducing logged encounters:https://t.co/wHlBenQHCm

A locked device with expired ID cannot retrieve a new one. Without an ID, It will record other people around it, but will not be recorded by others.

— Richard Nelson (@wabzqem) June 14, 2020
The DTA told us it "continues to improve the app and welcome feedback on COVIDSafe from the developer community" but offered no specific observations on this bug report. ®