This article is more than 1 year old
Dropbox attempts to muscle into password manager market with passphrase wrangler, document vault
Another set of ideas from storage firm – but can it pull it off this time?
Dropbox is entering the password manager market with a slew of new features and services, including the ability to store and save login details, as well as a vault feature for sensitive documents.
First, there's password manager Dropbox Passwords, which puts the biz in direct competition with established outfits like 1Password and LastPass, and follows its acquisition of password-wrangler Valt.
Next, there's Dropbox Vault, which provides a cloud-hosted space for sensitive documents that will require a password and an additional PIN to access.
Dropbox is also tentatively pushing into the e-document signing market – dominated by DocuSign – following another acquisition last year, this time of HelloSign. And it is launching its own app store where customers can find third-party apps that work with Dropbox's system, as well as a backup system and a "family plan" that will put six people under the same contract.
Currently all the new services are in limited beta, with the company saying it will expand access to paying customers in the next few months. Dropbox has not said whether it will charge more for the products or simply add them to the range of tools it already offers customers for a monthly fee.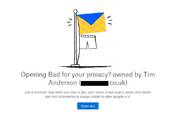 Dropbox Paper: Handy for collaborating... oh and harvesting email addresses, too
READ MORE
The new services are not a huge surprise given the business's gobbling up of firms that do exactly the same job as the stuff it's now rolling out. And these services are a natural fit for Dropbox, especially since third-parties like 1Password have been using the cloud-storage outfit precisely for this sort of service.
It is a more pragmatic and realistic approach to the one that Dropbox CEO Drew Houston outlined last year where he tried to persuade El Reg that the company would soon be able to pull in every individual's emails, Slack messages, and another other incoming information and magically sort through it, giving people only the most important stuff. How? Artificial intelligence.
When pushed on the huge leap in AI that Dropbox must have secretly achieved to make this Utopian future possible however, Houston repeatedly demurred into Silicon Valley vagueisms.
Not the first time
Dropbox should be able to make a password manager and vault application work given that others have already done so using Dropbox as their back-end, but that doesn't mean that people will shift allegiances.
Companies like 1Password and LastPass have a loyal following and have worked hard on incrementally improving their products for years, so Dropbox has an uphill battle. The new services would also need to work seamlessly with Dropbox's current system and work within its user interface, which remains somewhat outdated and clunky.
The idea is that Dropbox will put together a compelling suite of products and services that push people into taking out a single monthly subscription rather than use multiple different products. It's a natural enough move but it remains to be seen whether Dropbox can make it feel like a cohesive and useful overall package rather than a confusing combination of different ideas. ®