This article is more than 1 year old
Asia's Uber equivalent Grab lets go of 1 in 20 staff
'We understand this news will cause anxiety and dread' CEO tells 360 staff, but won't someone think of the passengers and drivers?
Grab, the ride-sharing service that did so well in Southeast Asia that Uber bought a chunk of it and fled, has announced layoffs.
"From the moment we began navigating through this global health crisis, I hoped I would not have to send a note like this," wrote founder and CEO Anthony Tan on Tuesday. "It is with heavy heart that I share with you today that we will be letting go about 360 Grabbers, or just under 5 per cent of our employees."
"We understand this news will cause anxiety and dread. Please know that we did not come to this decision lightly," he added, but said the company "had to accept that the difficult cuts we are making today are required, because millions depend on us for a living in this new normal."
The pandemic-pounding of Asian economies is of course to blame. Tan said despite cutting costs and focusing more resources on delivery services, the layoffs could not be avoided.
He also assured staff "this will be the last organization-wide layoff this year and I am confident as we execute against our refreshed plans to meet our targets, we will not have to go through this painful exercise again in the foreseeable future."
Note the "organization-wide" caveat there as it leaves plenty of wriggle room to cut jobs in isolated groups.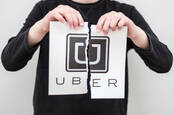 Car crash: Uber axes another 3,000 jobs, closes 45 offices as punters snub app during coronavirus lockdown
READ MORE
The job losses continue the bad news for ride-sharing firms after Uber announced it would let go of 3,000 staff around the world and Lyft parted ways with 17 per cent of its workforce.
Uber's 2017 decision to leave Asia and take a 27.5 per cent stake in Grab means it is probably not displeased with this round of layoffs given they protect its investment. ®