Adobe about to pull the plug on Creative Cloud freebie 'at-home' access for students
Hey kids, fancy migrating to something a bit more 'paid subscription'?
---
The clock is ticking for students that require Adobe software for their courses as campuses remain shut and the vendor's "at-home" access deal nears its end.
It was a handy arrangement after students found themselves unable to visit computer rooms equipped with the company's Creative Cloud wares. The agreement gave at-home access to the suite for schools and colleges, which currently have only lab access for students, at no additional cost.
However, despite an extension, the agreement is set to expire on 6 July after which time things will go back to normal. "Any assets created will be accessible by student[s] but subject to the restrictions based on their storage entitlement," Adobe said. Those wanting to keep using its tools will need the appropriate licence.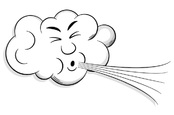 Adobe kills off Advertising Cloud, notes pause in enterprise spending, but is weathering COVID-19 crisis
READ MORE
The problem is that UK students may not be returning to campus any time soon. A glance at the advice given by Manchester University, for example, makes it very clear that on-campus activities will follow recommendations of the UK government regarding the current pandemic. Large lectures are expected to occur "online in virtual spaces" while on-campus activities depend on government guidance, which is wholly understandable.
However, universities and colleges scheduling courses that use Adobe's products need to plan for the upcoming year, and if students cannot attend campus to use the tools, who will pay for those remote licences?
Many educational establishments use an Enterprise Term License Agreement (ETLA), which is handy for staff and lab use but requires the purchase of add-ons for remote work. Cash-strapped colleges could be on the hook for tens of thousands of pounds (or considerably more) for licences to allow students to study from home.
Or those students will need to dip a little deeper into their student loans in order to fund an Adobe habit.
The Register understands that things got a little heated at a recent online education meeting between Adobe and those faced with uncertain student numbers and fluctuating government guidance.
Adobe's stance is a little baffling. With multibillion-dollar revenues rolling in - and, as we reported a few days ago, a 35.4 per cent year-on-year hike in net profit to $1.016bn in the middle of a pandemic - it seems harsh to wield the axe on an agreement that would see students, skilled in its wares, entering the workforce.
Certainly, the likes of Autodesk will cheerfully fling free licences for educational purposes.
Adobe also runs the risk of courses using its wares being cancelled or, heaven forbid, retooled to work with alternatives such as Davinci Resolve or Serif's products. And that would never do.
Indeed, in the company's recent earnings call CEO Shantanu Narayen boasted of Adobe's efforts to help those now stuck at home, bragging that the outfit "immediately provisioned 30 million students at home with Creative Cloud and provided teachers distance learning support."
Which is nice until one considers that, in the same call, CFO John Murphy hailed "strength in migrating students and trial users to paid subscriptions" as a Creative growth driver in Q2.
Adobe giveth and Adobe taketh away.
While the company's early response to the pandemic is to be applauded, for students and educational establishments facing a very uncertain 2020/2021 academic year, the addition of extra licensing costs is perhaps not the certainty for which one might have hoped.
We asked Adobe if it would consider extending the offer until campuses actually reopen. We also asked for its take on products being potentially dropped because of the policy reversal. Instead, it sent us this statement:
"Adobe continues to provide special education prices, with discounts of 70%+ on licensing for higher education institutions and students, and over 99% for primary and secondary schools. In the UK specifically, given the continued concern over COVID, we will be offering additional discounted purchasing and migration options through Adobe partners so that universities, colleges of higher education and further education, and primary and secondary schools can provide students with home access to Creative Cloud to allow for blended and remote learning to continue."
So that's OK then. ®