This article is more than 1 year old
The girl with the dragnet tattoo: How a TV news clip, Insta snaps, a glimpse of a tat and a T-shirt sold on Etsy led FBI to alleged cop car arsonist
Woman tracked down, accused of torching patrol vehicles amid protests
A woman accused of setting fire to two Philadelphia police cars during a May 30 protest was tracked down by her online buying-habits and reviews, a social media sweep, and a poor username choice, the FBI has claimed.
In an affidavit spotted by Seamus Hughes, deputy director of the Program on Extremism at George Washington University, FBI Special Agent Joseph Carpenter details the data trail that led agents to Lore-Elisabeth Blumenthal, 33.
The affidavit describes how the FBI obtained a video clip of a live news feed of the unrest in Philly that allowed investigators to get a general sense of a masked subject's gender, race, clothing, and accessories. A subsequent video obtained from Vimeo by Homeland Security showed the alleged arson in more detail along with the masked person.
Carpenter also viewed an Instagram photo depicting the incident, a woman throwing a flaming object at a police car. The FBI then contacted the Instagram account owner who provided several relevant pictures from the scene. One of the images depicts a partial tattoo of a stylized peace sign on the woman's right forearm.
The FBI also obtained 500 images from an amateur photographer who had documented the protest. Among them was a photo of a woman, in mask and goggles, with a similar tattoo and a T-shirt bearing the words, "KEEP THE IMMIGRANTS, DEPORT THE RACISTS."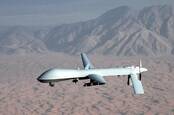 As Uncle Sam flies spy drones over protest-packed cities, Homeland Security asks the public if that's a good idea
READ MORE
Carpenter notes that the videos and images depict the woman wearing what he and his colleagues believe are flame-retardant gloves, which in conjunction with her goggles, he argues, represent "evidence of intent and planning to engage in activities that could potentially hurt her hands and/or eyes, including arson."
Investigators found that T-shirt for sale from a vendor on e-commerce site Etsy and spotted a user display name that had left a comment on the T-shirt sale page thanking the merchant for fast shipping. The Etsy customer's profile page listed Philadelphia as the user's location and an Etsy username, alleycatlore, that proved less anonymous than the message board display name because it incorporated part of her legal name.
Conducting an "open-source search" for that account name – aka googling the term – led investigators to a user of fashion site Poshmark with the display name "lore-elisabeth." Searching for "Lore Elisabeth" in Philadelphia led to the LinkedIn account of a massage therapist under that name in the US city. The woman's LinkedIn photo was matched against a Pennsylvania Department of Motor Vehicles photo of Lore Elisabeth Blumenthal.
Four-year-old videos on the massage therapy company website show the arm of an individual with less extensive tattoos than seen in the protest photos but apparently the same stylized peace sign in the same location.
Investigators then obtained a phone number and an address, and were able to match the shipping data from the Etsy T-shirt seller to Blumenthal's residence.
US Attorney for the Eastern District of Pennsylvania William M. McSwain in a statement said the US Attorney's Office supports the right to peaceful protest but that doesn't extend to burning police cars. "Anybody who engaged in such acts can stand by to put your hands behind your back and head to federal prison," he said. "We are coming for you."
If convicted, Blumenthal, who was collared by the Feds and charged with arson, could face as much as a decade in prison and a fine of up to $250,000. ®