This article is more than 1 year old
Yahoo! owes! us! one! billion! dollars! in! back! taxes! say! US! govt! beancounters!
IRS willing to settle for a seventh of what it asked for - it's nice to be rich
Yahoo! is still causing problems beyond the grave.
The former tech giant, sold in 2017 to Verizon, branched off as separate company Altaba, and then dissolved in 2019, is still sitting on $13bn in cash. And, according to the US tax authorities, $1bn of that is owed to Uncle Sam.
The US Internal Revenue Service (IRS) has sued [PDF] the company for $1.09bn in income taxes for the 2017 through 2019 financial years, and an extra $51m in employment taxes and penalties.
Its complaint outlines a multi-year back-and-forth in which the IRS has put forward one figure, and Yahoo/Altaba – based in Delaware – responded with a much lower figure. It's all high finance and billions of dollars in assets but fundamentally the company sold its most valuable asset – a massive 30 per cent share in Chinese e-commerce giant Alibaba – during 2019 and the taxman wants his cut.
In 2019, Altaba sold a total of 278,315,416 Alibaba shares for roughly $46bn. Then, in January 2020, it sold its remaining 5,000,000 Alibaba shares for around $1.1bn. A big chunk of that money went straight to shareholders in a $26.8bn cash payment just two weeks before the company officially liquidated in October 2019.
According to the IRS, the company still has $13bn in assets, $12.9bn of it in cash or cash equivalents. After it officially dissolved, the IRS sent the company a tax bill for $12.7bn, covering taxes for 2013, 2014 and the period 2016-2029 – no that's not a typo, it's mentioned six times – clearly the IRS has long fingers. Yahoo!/Altaba paid $5.76bn, leaving a huge $6.94bn unpaid – and challenged the IRS' figures.
Whittling down
So the US tax officials came back with a much-lower revised figure of $2.88bn (if only we could all do the same). In response, Altaba offered $1.5bn. And so on. The issue is all tied up with complex accounting surrounding cost-sharing transaction charges, intercompany service charges from stock-based compensation, and foreign tax credits and deductions that were disallowed.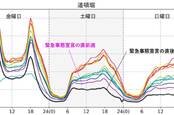 Yahoo! Japan! shares! user! location! data! with! government! to! track! coronavirus! clusters!
READ MORE
It's fair to say that whoever is in charge of the billions of dollars that Altaba currently sits on is keen to make sure as much of it as possible goes to the people that own the business, and as little as possible to the US government. The IRS has had enough at this point, and decided that it's time to go to the courts for a sweet billion, or about a seventh of what it originally asked for.
As such, it asks the court in Delaware to "render judgment in favor of the US and against Altaba for the 2016 through 2019 income tax liabilities set forth above, in the amount of $1,091,764,855." It also wants "judgment in favor of the US and against Altaba for the 2015, 2016, 2017, and 2019 employment taxes and penalties set forth above, in the amount of $51,469,316."
It's all very Yahoo!. ®