Sure is wild that Apple, Google app store monopolies are way worse than what Windows got up to, sniffs Microsoft prez
'Far more formidable gates to access to other applications than anything that existed in the industry 20 years ago'
Analysis Microsoft president Brad Smith on Thursday called on antitrust regulators in the US and Europe to scrutinize whether smartphone app store business practices are consistent with antitrust law.
Smith's comments, made in an Politico video interview, come just days after the European Commission announced that it has opened an antitrust investigation into whether Apple's rules for app developers violate EU competition rules.
Noting that Microsoft had a run-in with trustbusters two decades ago, and had learned a lot, he insisted the situation today is worse.
"If you look at the industry today, I think what you find is increasingly you're seeing app stores that have created higher walls and far more formidable gates to access to other applications than anything that existed in the industry 20 years ago," he said. "Even if you look at something like Windows today, we have an app store on Windows but we don't make it the exclusive store."
Even if you look at something like Windows today, we have an app store on Windows but we don't make it the exclusive store
Smith added that software makers can also work directly with PC makers to distribute their Windows apps without any store.
In a phone interview with The Register, Donald Polden, Dean Emeritus and professor of law at Santa Clara University in the States, expressed surprise that Smith would compare the current situation with Microsoft's antitrust fight.
"I've taught the Microsoft antitrust case for years and I just got such a chuckle when I read Brad Smith's comments on this," he said, noting that Microsoft had engaged in some pretty dubious behavior.
"They actually set up their operating system so that if you purchased a computer with Internet Explorer loaded and you tried to remove it, so you could use Netscape, it would actually damage the hard drive in your computer."
One difference, he said, is that consumers tend to have a high opinion of Apple. That was not true for Microsoft two decades ago, he said, noting that the trial transcript was full of people, particularly in the education market, saying Microsoft was horrible.
"There was a real arrogance to Microsoft that put off a lot of consumers," he said.
Nonetheless, Polden said there are clearly competition issues in the app development and app sale market, and not just for Apple.
Microsoft held a more dominant position in 1999 than Apple or Google does today, except in search – there Google's market share is similar to Windows two decades ago but its power to pressure other vendors is more narrow. In the findings of fact for US v. Microsoft, Judge Thomas Penfield Jackson wrote:
Microsoft possesses a dominant, persistent, and increasing share of the world- wide market for Intel-compatible PC operating systems. Every year for the last decade, Microsoft's share of the market for Intel-compatible PC operating systems has stood above ninety percent. For the last couple of years the figure has been at least ninety-five percent, and analysts project that the share will climb even higher over the next few years. Even if Apple's Mac OS were included in the relevant market, Microsoft's share would still stand well above eighty percent.
That last sentence is particularly interesting in light of Apple's situation today because it defines the relevant market as Intel-compatible PC operating systems rather than all operating systems.
One of the ways Apple has avoided antitrust action is that regulators have tended to view the relevant market as smartphone operating systems, which includes Android, rather than limiting the market definition to iOS or macOS where Apple's monopoly power is obvious. The situation is similar with Google, though the ad biz took a hit when the EU in 2018 imposed a fine of about $5bn and forced the company to offer European users a choice of mobile browser on Android devices.
Separately, Google was fined about $1.5bn in Europe for its AdSense business practices and Google is in the process of appealing a $2.6bn fine handed out in 2017 for abusing its search power to promote its shopping service.
Both Apple and Google cite each other in financial filings as competitors, and antitrust regulators have largely accepted that position. But for developers that's not the case. If you want an app to be distributed in the Apple iOS App Store or Google Play, you must make your code compliant with the relevant app store policies and rules.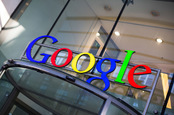 French monopoly watchdog orders Google to talk payment terms with French publishers
READ MORE
This came up recently for Basecamp's new email service Hey. The company wants to distribute its Hey client app for iOS through the iOS App Store but it doesn't want to share subscription revenue for its email service with Apple. Apple has determined this violates its rules – it allows "Reader apps" to offer content subscriptions paid for outside Apple's payment mechanisms but has determined that Hey does not qualify and so must use Apple's in-app purchase system, for which Apple collects 30 per cent of the revenue.
It's also been an issue for the iOS version of Facebook Gaming, which has reportedly been rejected five times by Apple, which determined that its purpose is to distribute other games.
Developers of iOS apps have wrestled with Apple's rules and how they get interpreted since the iOS App Store began accepting third-party apps in 2008. There was a time in 2010 when Apple, in its bid to exclude Flash from iOS, floated draft rules that forbid creating apps with programming language other than Objective-C, C, C++, or JavaScript in conjunction with WebKit.
Developer pushback helped moderate Apple's iOS policies but they've remained a moving target and are not always applied consistently. In 2017, Apple finally relaxed its rules to allow development tools on iOS that download source code.
Apple could address the concern raised by Smith and others by simply allowing third-party iOS app stores, which could set their own app review rules. But it's unlikely to do so without being forced to and it's unclear antitrust law will be an effective tool to make that happen.
Antitrust law is concerned with consumer harm and it's difficult to establish that, for example, keeping Facebook Games and all its privacy consequences off iOS devices, is a bad thing.
Class action
However, the US Supreme Court in May last year allowed a class action suit brought by iPhone owners fighting Apple's 30 per cent revenue commission to proceed, so if Apple loses things may change.
Polden said that Justice Kavanaugh, the author of the opinion, suggested developers might have grounds to sue too. As the decision states, "The app developers would seek lost profits that they could have earned in a competitive retail market."
If there's enough political will to prompt an antitrust challenge of the app store market, Polden expects it will be driven by the Justice Department or Federal Trade Commission, since legislation in the House or Senate isn't likely to have an easy time unless the election later this year changes things.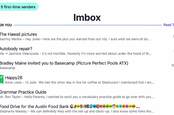 Hey is trying a new take on email – but maker complains of 'outrageous' demands after Apple rejects iOS app
READ MORE
Many of Apple's iOS rules, such as the prohibition on non-WebKit browsers, can be plausibly justified in terms of security. Apple can also justify its 30 per cent revenue cut as covering the cost of its app reviews, though most developers would likely rather pay a per-release review fee than a perpetual tax.
Even so, regulators ought to look at the situation anew because platform ownership grants extraordinary powers that aren't clearly addressed under existing laws. If a mall owner were to rent a store to a retailer and then use the store's blueprints to build a clone business, made more effective by sales data obtained through retailer surveillance and made more appealing by changes in building architecture and rules that don't apply to the mall owner, the retailer would be howling about unfair competition.
But that's more or less the situation with Apple and its developers, not to mention other platform owners like Amazon which has used data from third-party sellers to launch competing products.
The relationship between companies that control platforms and those who operate on them is feudal in the sense that the ruler has all the power. Those trying to build businesses on other company's platforms need a better grievance process than take it or leave it. ®