This article is more than 1 year old
ServiceNow slammed for 'tone deaf' letter telling customers contracts can't be tweaked as COVID-19 batters businesses
'If that is true, that is a horrendous admission' – analyst
ServiceNow, the company that sees itself dominating enterprise software via workflow tools, has told customers contractual arrangements will not be altered as it wrestles with economic stresses accompanying a pandemic.
According to Forrester analyst Duncan Jones, a letter from Service Now CFO Gina Mastantuono explained to clients that changing existing contracts would pose unacceptable legal and accounting risks for ServiceNow.
Some software companies have been more flexible on payments terms during the crisis, others have gone further by tweaking contractual arragements. With regard to the latter, Service Now has been "tone deaf", Jones said.
A report by the Organization for Economic Cooperation and Development published this week said that the pandemic was set to cause the worst global recession outside of wartime in 100 years. Economies in the US and Europe face rising unemployment as companies shed jobs.
Jones said he had spoken to one automotive firm that had lost around 80 per cent of its revenue in recent months.
"There is no way that vendors can carry on charging companies like that for users that don't exist and for transactions that don't take place," he said.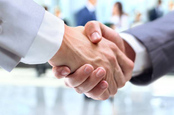 Sun shines on ServiceNow amid pandemic storm after belated spree of $1m+ deals
READ MORE
"ServiceNow was saying that our systems mean that we can't go to an existing contract and change it. Well, if that is true, that is a horrendous admission."
He said it was very easy to get locked into a product. With ServiceNow, customers tend to move from IT service management to employee onboarding to supplier onboarding and so on.
"You get on this cost escalator when your costs are going up 10 per cent a year," he said. "Whether it is Salesforce, ServiceNow, SAP or Oracle, you absolutely have to have flexibility. If you don't then don't get on an escalator [that] is going to go up, out of control."
At the SAP Sapphire event this week, CEO Christian Klein talked up its policies to accommodate customers encountering financial pressures during the crisis. "We don't want to leave a customer or a partner behind," he said.
"When a customer, for example, had severe liquidity issues, we of course were open to talk and to find another financing options, to also change contract to make deals work. We are doing this on a case by case basis. We cannot do this for everyone, but especially to small and midsize customers who are really suffering, and I include their partners as well, we are reaching out with a helping hand," he said.
This is an investment, the SAP boss hinted. "We want to build this relationships for, for life, it also doesn't help us if the customer and the partner is completely going down."
On a Q1 earnings call with analysts last month, Salesforce president and CFO Mark Hawkins didn't talk of contract changes, but claimed cashflow has been dented by "delayed payments from customers" and of "temporary financial flexibility that we granted to certain customers that were most affected by the COVID pandemic".
The Register asked ServiceNow to comment on the letter its CFO has sent to clients, and the company sent us the following statement:
"We are committed to helping our customers manage through this difficult time. While ServiceNow contracts are non-cancellable, we have taken measures to provide customers in highly affected industries with greater flexibility to manage through the challenges." ®