This article is more than 1 year old
Belief in 5G conspiracy theories goes hand-in-hand with small explosions of rage, paranoia and violence, researchers claim
Ironic, because new tech is supposed to solve the micro-burst issue
Psychologists from Northumbria University have published a research paper examining the connection between beliefs in 5G COVID-19 conspiracy theories, and the willingness to act violently upon them. Surprise surprise, if you believe 5G is part of a Soros-backed depopulation plan, you might be tempted to take up a Super Soaker in arms.
A sample of 601 people were asked by Drs Jenny Patterson and Daniel Jolley about their level of conviction that COVID-19 was caused or exacerbated by 5G technology, whether violence against the telecoms sector was justified, and their willingness to take action themselves.
The survey also quizzed participants on their levels of paranoia and "state anger". Paranoia is defined by the belief that someone (be that a person or an organisation) holds hostile intent to them personally. Meanwhile, "state anger" refers to short-lived blasts of rage.
The data showed a positive correlation between belief in 5G conspiracy theories and state anger – and thus a willingness to justify and participate in violent acts against the telecoms sector. These findings were especially pronounced in those who reported higher levels of paranoia.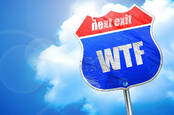 Play stupid games, win stupid prizes: UK man gets 3 years for torching 4G phone mast over 5G fears
READ MORE
Paterson, a senior lecturer in psychology, said: "These findings are notable because of their possible practical implications. As conspiracy beliefs can be resistant to change, our research suggests that targeting the link between anger and violence may be an effective initial approach to mitigate the relationships between conspiracy beliefs, anger and violence."
Even before the start of the pandemic, the telecommunications sector was forced to deal with a range of incorrect theories about 5G. The Advertising Standards Authority was forced to shoot down ads from last summer that claimed 5G caused infertility in men and cancer in humans. This year, the fifth gen tech was blamed social media-driven fake news linking 5G cellular technology to COVID-19.
Members of the public have attacked phone masts – often irrespective of whether they were actually serving 5G signals, as was the case with the mast serving the Birmingham NHS Nightingale hospital.
The spread of anti-5G conspiracies has also led to telecommunications engineers – who are regarded as key workers – being harassed and, in some shocking cases, physically attacked.
According to James Brokenshire, minister of state for security at the Home Office, the UK government is working with industry on addressing the problem, and the National Crime Agency is providing guidance to telco workers on how to stay safe. ®