This article is more than 1 year old
Apple says if developers are unhappy with its App Store decisions, it will entertain appeals against its rulings – and even its own rules
The Lord of the iThings will see you now
WWDC Apple on Monday promised to reform its app review process this summer with a way to appeal app rejections and to challenge rule legitimacy, and to allow bug fixes through without review.
Coming after the outcry over the company's rejection and subsequent acceptance of Basecamp's Hey email client, Apple's failure to get a US antitrust case dismissed, and the EU's announcement of an antitrust inquiry into Apple's App Store rules, the company's policy change looks like an effort to appease frustrated developers and keep regulators at bay.
"Two changes are coming to the app review process and will be implemented this summer," Apple said in a statement. "First, developers will not only be able to appeal decisions about whether an app violates a given guideline of the App Store Review Guidelines, but will also have a mechanism to challenge the guideline itself."
"Second, for apps that are already on the App Store, bug fixes will no longer be delayed over guideline violations except for those related to legal issues. Developers will instead be able to address the issue in their next submission."
The Register asked Apple for further details about its appeals process, but the company is even less responsive to media inquiries than it is to developer concerns.
"It's curious that these changes were announced so soon after the Hey dispute," said Jeff Johnson, founder of Lapcat Software, a maker of iOS and macOS software, in an email to The Register. "I have to assume that they were added to WWDC at the last minute in order to defuse developer tension. I don't think this is nearly enough, but it's a start."
Johnson observed that Apple's description of its appeals process is confusing. "It's unclear which guidelines we can challenge and which we can't," he said. "Surely there are some guidelines we can't challenge? Otherwise, I challenge the sandbox requirement! That lack of clarity here also suggests that this change was added at the last minute."
Chrome developer advocate Simeon Vincent wondered aloud whether Apple will consider a challenge to App Store Guideline 2.5.6: "Apps that browse the web must use the appropriate WebKit framework and WebKit Javascript." This rule has forced all browser makers to use Apple's WebKit rendering engine under the hood instead of their own technology.
Apple's decision to allow a review exemption for bug fixes, Johnson said, is welcome and long overdue.
"It happens way too often that urgent bug fix updates get held up by preexisting issues, features that were already in the app before the update," he said. "This gives the impression that App Review is inconsistent, and it's just a matter of (bad) luck whether the reviewer notices something."
Nice app you have there...
Apple's App Store Guidelines have been a thorn in the side of third-party developers since the iOS App Store debuted in 2008.
While they serve a legitimate purpose and have limited the presence of subpar and malicious apps that have plagued the more laxly regulated Google Play Store, they have also shielded Apple from competition, interfered with other software businesses, and forced companies to implement Apple technologies rather than their own and to surrender 30 per cent of app revenue.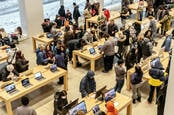 Apple to keep Intel at Arm's length: macOS shifts from x86 to homegrown common CPU arch, will run iOS apps
READ MORE
In a blog post on Monday, Andy Yen. founder and CEO of Proton Technologies AG, a provider of secure communication services based in Switzerland, decried Apple monopoly power and accused the company of "crushing potential competitors with exploitative fees and conducting censorship on behalf of dictators."
Yen singled out Apple's 30 per cent fee as the most harmful expression of its power.
"To be clear, this is an enormous fee and would be intolerable in normal market conditions, but it's particularly damaging if you offer a product that competes with Apple," he wrote. "It is hard to stay competitive if you are forced to pay your competitor 30 per cent of all of your earnings."
Yen said this fee is essentially a protection racket because developers have no choice but to accept it if they want to do business on iOS.
His issue with Apple is that when ProtonMail updated the description of its iOS app in January to highlight the app's ability to "unblock censored websites," Apple rejected the update and threatened to remove the existing version of ProtonVPN which was approved back in 2018.
"They demanded that we remove this language around anti-censorship on the grounds that freedom of speech is severely limited in some countries," said Yen. "The options are comply or be removed from the App Store."
This raises a separate but related issue: Apple, by taking on the role of gatekeeper for all software on iOS devices, has made itself vulnerable to pressure from repressive governments that have issues with particular applications. If Apple didn't have power over the apps available for iOS devices, it couldn't censor on behalf of authorities.
Developer discontent over allegedly arbitrary and capricious enforcement of rules decreed by platform owners is not limited to the Apple ecosystem. The Chrome extension developer forum, for example, is a litany of complaints about shifting hurdles, opaque decision making, and lack of communication about the code changes required for acceptance.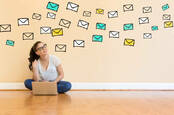 Email innovator Hey extends an olive branch in standoff with Apple, tweaks code to make the iGiant appier
READ MORE
The developers of Lipsurf, a Chrome voice control extension, posted last week about how their extension had been taken down for supposed policy violation. It was only restored after the company took its complaint to social media and Google acknowledged the takedown was a mistake. That prompted Lipsurf to propose that Chrome extension developers band together to get support through collective bargaining.
Apple's willingness to consider appeals of app rejections may make developers feel less powerless but a lot depends on how app rejection appeals get handled. As with Facebook's supposedly independent Oversight Board, the risk is that Apple's review process won't provide neutral arbitration of disputes or make decisions contrary to company interests.
Nonetheless, there's hope things will improve. "I'm really happy that Apple appears to recognize the need for reform for App Store policies," said David Heinemeier Hansson, co-founder and CTO of Basecamp, via Twitter DM. "Developers shouldn't have to live in fear that if they invest months or years in new apps and services, that Apple is going to deny them over vague, unevenly enforced policies. Apple wins when developers win."
"All the proof is in the pudding, of course. Apple has to show developers this isn't just a mothball process by actually responding and changing guidelines. But I'm romantically optimistic." ®