This article is more than 1 year old
Wired: China's Beidou satnav system, 35th bird in orbit. Tired: America's GPS. Expired: Britain's dreams of its own
Middle Kingdom completes its third-generation positioning system
The delayed launch of China's 35th and final third-gen Beidou satellite today gives the Middle Kingdom a completed advanced global positioning network.
The so-called BDS is now the fourth global satnav system up in space; the others being the United States' GPS, the somewhat incomplete Russian GLONASS network, and Europe's much-delayed Galileo effort.
The successful completion for China comes within days of the UK government reportedly abandoning its own effort to produce a geostationary satellite navigation system after Europe booted Brexit Brits from its Galileo project.
China has been working for 20 years on the Beidou system, and the launch of the latest orbiting sat represents a massive milestone for the country. The latest kit lifted off from the Xichang Satellite Launch Center in the southwestern Sichuan province on top of a Long March 3B rocket.
Symbolism and influence
On a symbolic level, the completion of the constellation is another sign of China challenging US global dominance. Beidou will provide an alternative to America's ubiquitous GPS in a way neither Russia's nor Europe's networks are right now able to. And China's already signing up customers for its sat system. BDS, we note, has more birds in orbit than Uncle Sam's GPS, and has extra coverage over south-east Asia.
This time last year, Galileo, which is still officially in beta, suffered a massive outage that highlighted the multitude of issues with the European effort, not least the competing organizations, bureaucracy, and lack of accountability that exists within the project.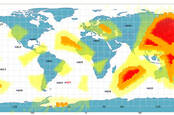 One man's mistake, missing backups and complete reboot: The tale of Europe's Galileo satellites going dark
READ MORE
Despite those issues, Galileo was the UK's only chance to be on the inside of a global positioning system, and the decision to leave the EU put an end to it. Initially, the British government swore it would make its own version for £5bn. Reflecting the level of confidence in those plans, it was quickly dubbed by wags the Brexit Satellite, or BS, system.
And it turns out it was BS after all. Back in March, a report on how it was all going to work was delayed, and then this week, word started leaking that the whole plan was being scrapped. "We have made clear our ambitions for space, and are developing a new National Space Strategy to bring long-term strategic and commercial benefits to the UK," a British government spokesperson told The Reg.
Beidou, meanwhile, has already picked up customers – Taiwan and Pakistan signed up back in 2013 – and the Chinese government has plans to sell access to at least 100 more countries, more than half the world. Satellites pretty much reflect the state of global politics and global power at the moment. ®