The Association of South-East Asian Nations (ASEAN) has won a $3.3m grant from Google's philanthropic Google.org limb and will use it to educate locals in all things digital as part of the region's COVID-19 escape plan.
The regional bloc has teamed with nonprofit international development organisation The Asia Foundation on the project, dubbed Go Digital ASEAN.
The project hopes to train up to 200,000 people from rural regions and underserved communities—including entrepreneurs, underemployed youth, and women – with the aim of broadening participation in the digital economy among those who will most benefit from digital literacy. Another aim is assisting business to continue operating during and beyond the COVID-19 pandemic.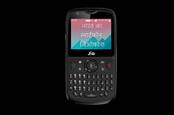 India's contact-tracing app unleashes KaiOS on feature phones
READ MORE
The regional focus reflects that fact that while mega-cities around ASEAN's member nations are well-connected and served by government and commercial digital services, more remote locales and smaller cities have less access to technology and skills to wield it even though smartphones are increasingly ubiquitous across the region. Training will therefore be customised to local conditions, with the overall aim being to improve students' chance of using the digital economy to get ahead during both the current crisis and whatever comes next. ®