This article is more than 1 year old
Here's a headline we never thought we'd write 20 years ago: Microsoft readies antivirus for Linux, Android
Redmond knows a thing or two about tackling malware – amirite, Windows fans?!
Microsoft has extended its antivirus package for servers – better known the Defender Advanced Threat Protection (ATP) for servers suite – to Linux as a general availability release.
Redmond said today that the ATP-for-Linux port will run directly on Red Hat Enterprise Linux, CentOS, Ubuntu, SUSE Linux Enterprise Server, Debian, and Oracle Linux. Other distros can run the software via fine-tuning with Puppet or Ansible.
We're told ATP-for-Linux is able to scan for malware, and provide basic information on what possible threats were found and removed. More importantly for admins, it can be controlled through the Microsoft Defender Security Center alongside Windows Server boxen and fleets of PCs.
Mind you, this isn't something Microsoft expects to help it break into organizations exclusively using Linux. Rather, it's a way to help IT admins with a bunch of Windows Server and Linux machines set up an anti-malware suite consistently across their offices, racks, and data centers, managed from a central control panel. "Microsoft Defender ATP for Linux requires the Microsoft Defender ATP for Servers license," Redmond reminds us.
"Adding Linux into the existing selection of natively supported platforms by Microsoft Defender ATP marks an important moment for all our customers," Helen Allas, a principal program manager at the Windows giant, continued.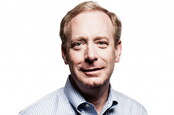 Everything OK with Microsoft? Windows giant admits it was 'on the wrong side of history' with regard to open source
READ MORE
"It makes Microsoft Defender Security Center a truly unified surface for monitoring and managing security of the full spectrum of desktop and server platforms that are common across enterprise environments."
It is also part of a larger effort by Redmond to extend Defender ATP from a Microsoft-exclusive operation into a multi-platform security suite in its own right. In addition to last year's macOS port and today's official launch for Linux, Microsoft has announced plans to bring the tool to Android devices (that release just went into public preview).
"Microsoft Defender ATP for Android will offer protection against phishing and unsafe network connections from apps, websites, and malicious apps," Kanishka Srivastava, a senior program manager at Microsoft, said of the new Android offering.
"In addition, the ability to restrict access to corporate data from devices that are deemed 'risky' will enable enterprises to secure users and data on their Android devices." ®