Dell reportedly considers new VMware-related financial contortions
We're not buying the idea it could buy Virtzilla, but selling a stake could work
---
Dell and VMware are talking to finance folks about some sort of transaction, according to The Wall Street Journal.
Just what's under discussion isn't known, but let's set the scene.
EMC bought VMware in 2003. VMware went public in 2007 but EMC kept 90 percent of VMware stock to itself. EMC operated VMware, which made it possible for VMware to collaborate with storage and server vendors and become the dominant server virtualisation vendor.
When Dell acquired EMC in 2015 it retained ownership of VMware and emerged with 81 percent of the company. VMware today continues to have good relations with all of Dell's compute and storage rivals, and even with the likes of Cisco and Juniper despite the fact it's emerged as a rival by championing software-defined networking.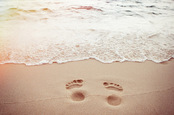 VMware reduces hardware footprint of its shiny new K8s-on-vSphere toys
READ MORE
Dell's EMC acquisition and moves in and out of public ownership saw it accumulate a stack of debt – $36bn at last count - that it is paying down without duress. VMware, meanwhile, believes it can deliver modest growth despite the COVID-19 plague.
So why a transaction now? And what transaction?
Dell's debt is a significant motivator for a deal. Even with money currently cheap, the contracting global economy makes this a fine moment to use cash on revenue-generating initiatives, pump up Dell's financial services operations or just make sure its cash coffers are nicely full.
Selling a chunk of VMware would deliver that cash. VMware's current market capitalization is around $65bn, so Dell stake is about $50bn. Dell could offload 20 or 25 percent, retain majority ownership and the voting shares it needs to continue steering the company, but walk away with a fat wodge of cash.
Investors would probably respond well to the chance to buy more of VMware, which has plenty of upside. The company has tipped its network virtualisation business to be bigger than server virtualisation, which would make it a $5bn-plus franchise. The work-from-home rush has probably increased the size of the market for VMware's end-user compute kit for the foreseeable future. Few vendors are serious rivals for VMware's multi-cloud management offerings and the company is also attacking the security market and staking a claim in modern application development. VMware's core products remain in demand from private cloud users and thousands of small cloud providers.
VMware has also signaled it thinks now is a fine time to make some acquisitions as economic downturn lowers valuations. If some cash flows its way, that could help.
But your humble hack can't see why it makes immediate sense for Dell to buy VMware, because doing so would erase the arms-length independence that has served VMware so well. It would also irk VMware management who have repeatedly said Michael Dell plans the company's ongoing independence and that's just the way they like it. If Dell did buy VMware it could see rival server-makers HPE and Lenovo distance themselves from Virtzilla and perhaps drive them deeper into the arms of Nutanix, Microsoft or Red Hat. Given that the overriding duty of a public company is to do the right thing by shareholders it's hard to see investors wanting Dell or VMware to shrink their prospect pool.
Investors clearly like something about this rumor: share prices for both companies spiked on the news. Dell popped up by 14 percent and VMware by eight points. ®