This article is more than 1 year old
Segway to Heaven: Mega-hyped wonder-scooter that was going to remake city transport to cease production
It's frolicking with the Sinclair C5 at a puffed-up press conference in the sky
In yet another reminder that the heady days of the noughties are but a distant memory, the classic Segway is set to officially end production after a near-twenty-year run.
Fast Company tells us the iconic electric scooter is going to end commercial production on July 15, with 21 of the 33 workers at its Bedford, New Hampshire plant in the States facing layoffs. The rest will be kept on temporarily to handle remaining orders and Segway's contracts with law enforcement and the tourism industry.
In a statement, Segway President Judy Cai confirmed the business has moved on from the Segway PT and related gear to other things, such as making shared scooters for the likes of Lyft. She told The Register:
After thorough evaluation, we have made the difficult decision to retire the Segway PT, effective July 15. This decision was not made lightly, and while the current global pandemic did impact sales and production, it was not a deciding factor in our decision.
In addition to the Segway PT, we will also be discontinuing the Segway SE-3 Patroller and the Segway Robotics Mobility Platform (RMP) effective July 15. Both are produced at our Bedford, NH plant.
As a result, 21 people will be laid off as of July 15 and will be provided with a severance package. Twelve other Segway employees will be kept on for between two months to one year, with some becoming consultants. The Segway Discovery team, which has five members, will also remain in the Bedford facility. We have no plans to close or sell the facility.
The classic Segway PT (that's PT for Personal Transporter) began its life as the HT (Human Transporter) in 2001. At the time, the Segway was talked up as the next big thing in, well, human history. Speaking ten years on, Reg man John Oates described the debut:
Project Ginger, as the Segway was codenamed, swept the web with more hype than an Apple tablet back in 2001. With no more information than apparent investment from Steve Jobs and Jeff Bezos, the web went wild for Dean Kamen's invention. It was going to change the shape of cities and be more important than the PC – that was according to Jobs.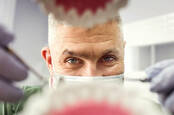 US court rules: Just because you can extract teeth while riding a hoverboard doesn't mean you should
READ MORE
Needless to say, the early years of the Segway PT were decidedly underwhelming. Despite early fawning press for Dean Kamen's two-wheeled gizmo, uptake was limited to wealthy technophiles who couldn't seem to find many practical uses for the scooters.
Eventually, Segway was able to get itself into a few business niches. The easy-to-ride (most of the time) scooters proved popular as rental items for tourists who wanted a novel way to get around cities (that business now operates under its own brand: Segway Discovery), as well as police and security guards who were seeking out something faster than walking that didn't involve any physical exertion.
Perhaps the most significant contribution of the Segway, however, was its wheel-balancing technology that inspired motorized skateboards and the electric foot scooters that blight sidewalks. It still holds a number of valuable patents in the area.
In that way, it seems the Segway did sorta change the way we get around cities – dodging Nathan Barley types on their foot scooters. ®
PS: Yes, it's true that Jimi Heselden, the British businessman who bought Segway Inc in 2010, died that year after accidentally reversing his Segway off a cliff after making way for a passing dog walker.