This article is more than 1 year old
An unfortunate bit of product placement for Microsoft as Liverpool celebrates winning some silverware
Never mind the ball-based shenanigans – how about some love for Windows Activation?
Bork!Bork!Bork! There has been a tinge of Scouse to our bork column this week, which culminates in a football win for Liverpool - it won the English Premier League yesterday - and a pleading for activation from Windows.
Spotted by eagled-eyed Register reader Tony G, while a red-shirted football player celebrated a victory, a ghostly pleading for some activation goodness can be seen coming from Windows.
While this hack is not too familiar with the beautiful game, that looks a lot like Netherlands captain and Liverpool centre-back Virgil van Dijk discussing the club's long-awaited win.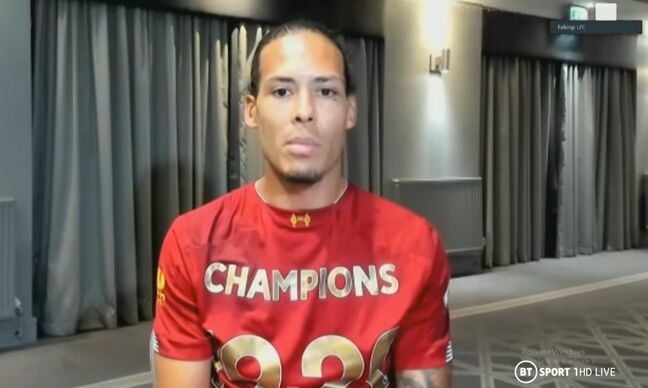 Liverpool's Virgil van Dijk cannot defend against the spectre of Bork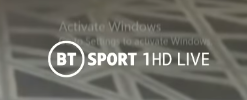 That Windows bork in the background (enlarged)
However, Windows looks to also be muscling in on the action with a message lurking beneath the BT Sport ident to the effect that despite the money sloshing around the English Premier League, someone might have forgotten to toss some Microsoft's way or just neglected that all-important final step of setup.
Lest we forget, Microsoft has an existing deal with the NFL, organisers of that sport Americans insist on calling "football". Under the arrangement, the company's Surface hardware is "the Official Sideline Technology Provider" for such tasks as instant replays, impromptu tossing to the ground and the odd unfortunate reference as "iPad".
No such agreement exists with the Premier League, which names Barclays as an official sponsor. Barclays, the bank that likes to bork, has frequently featured in this column thanks to its ATMs being in varying states of Windows-based distress.
As for this particular issue, it looks like the current pandemic guidelines have played their part and resulted in a hurried fix to work around the lack of microphones thrust into sweaty faces.
A spokesperson for BT Sport told us: "It seems that a new laptop was used that was built in haste specifically for the Zoom calls with Liverpool players. It's not our usual platform or process for this kind of interview, however we have since rectified."
And the Zoom call itself? "BT Sport accidentally opened the door for people to join the call," said the UK's Mirror news outlet. Fortunately, none of the requests to toss an opinion or two into Jordan Henderson's victory speech were successful.
Beware the curse of bork. ®