Unfortunately for SAP, major ERP upgrade projects are the last thing customers want to think about right now
Orgs still fixated on getting remote working right, says user group chief
SAP customers are hanging fire on major migrations and upgrades as the COVID-19 pandemic draws companies' attention away from their long-term enterprise application strategy, according to the Americas' SAP User Group (ASUG).
During the second week of SAP's virtual Sapphire Now event and the concurrent user group online conference, ASUG CEO Geoff Scott told The Register that businesses were ploughing ahead with ongoing projects, but upgrade plans in the pipeline were on hold.
"I don't know that there's a huge appetite for the customer base to talk about something they might want to do two or three years down the road," he told us.
"Most of them are trying to determine how to get everyone productive working remotely. And by and large, SAP was not at the forefront of that dialogue. Their SAP footprints were pretty stable and working well."
Second to remote working were supply chains, Scott said. "A lot of the CIO interviews I've been doing have now been focused on the need to restart supply chains or a change to product mix." The priority was getting applications to support these challenges, rather than swapping out software, he added.
This will hardly be music to SAP's ears: Earlier in the year it said deals had been put back in the first quarter, but it expected them to return in the third.
There's no telling if these are major ERP platform upgrades, or line-of-business solutions. Scott said he had no specific insight into whether deals would come back this year – "this is the year where the crystal ball keeps getting cloudier" – but upgrade plans would eventually re-emerge.
"Certainly people are putting plans on the back-burner but I don't think that we're going to see a whole-scale pullback, or people saying, 'No, I'm never going to do it.'"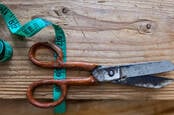 Automotive? Energy? Retail? There's a SAP for that: Biz software giant to tailor ERP platform for specific industries
READ MORE
Though major ERP upgrade plans may be postponed, users welcomed SAP's diversification into line-of-business software (CRM, for example) and industry-specific products, announced last week.
Scott said integration was a major concern from users buying a spread of systems from the global ERP giant.
"Feedback from the customers, over and over again, is that very specific integration matters. The ASUG board is 14 CIOs and we invariably talk about integration."
He said customers were spending a lot of dollars and time on integrations that they'd rather not.
"SAP tightening that up is a huge step forward," he added. "Customers shouldn't buy SAP products then spend a lot of time and money trying to get them to talk to one another.
"I think that should be transparent to the customer. Whether I buy ERP or supply-chain products from SAP, I should be buying end-to-end business processes configured the way that I need them to run versus trying to navigate disparate products that SAP has purchased over the years."
In a call last week, SAP CEO Christian Klein said the company would not create a single code base for its recent acquisitions, but would look to integrate data models and business processes. At this level, he said 50 per cent were complete for all cloud products around the core, and he expected it to be 90 per cent complete by the end of the year.
Scott found SAP's ambition admirable, but noted that the goal sounds "awfully optimistic".
Maybe it is a time for some optimism, given the economic and social impact the pandemic is having on the world. The bigger question for SAP is whether upgrade plans for core ERP will begin to come back into focus, or continue to be delayed, as Scott said.
As businesses weigh up what to do next with the enterprise application strategy, the market may know more when SAP publishes its Q2 and half-year results in a month's time. ®