Oracle is opening its second cloud data centre in India due to "increasing demand for secure and stable" cloud services in the world's largest democracy.
Having launched its Mumbai Cloud region in 2019, Oracle is opening a second centre in Hyderabad, central India.
According to IDC, 64 per cent of organisations in India are expected to increase demand for cloud computing as a result of the COVID-19 pandemic.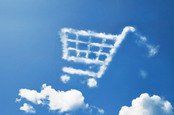 $31bn spent on cloudy infrastructure in Q1 on back of employees' mass migration to home working
READ MORE
Lagging seventh in the global cloud infrastructure market, Oracle will be keen to capture some of that growth to spur its influence in the dominant computing model. According to the Synergy Research Group, Oracle has 2 per cent of the global cloud market, compared to AWS with 33 per cent, Azure on 18 per cent and GCP with 8 per cent.
Oracle said it will operate 36 second-generation cloud regions by the end of 2020. Indian joins the US, Canada, Japan, Australia, South Korea, and the European Union in having multiple Oracle Cloud regions, it said.
Indian customers and partners will have access to all Oracle Cloud services, including Oracle Autonomous Database, Oracle Autonomous Linux and Oracle Cloud Applications, with the Hyderabad facility's capabilities strengthened for business continuity and disaster recovery.
The strategy to deploy applications in multiple independent cloud regions for disaster recovery – without having sensitive data leave the country – helps comply with regulatory requirements around data sovereignty, Oracle said.
"A large number of Indian organizations are looking to change growth orbits with a greater focus on cloud-led innovation," said Shailender Kumar, regional managing director, Oracle India. "With two Oracle Cloud regions live in India, we're fully geared to support our 15000 plus customers in their innovation journey, with adequate support by nearly 1000 specialized Oracle partners."
Other recently announced cloud regions from Oracle include Melbourne (Australia), Jeddah (Saudi Arabia), Osaka (Japan), Amsterdam (the Netherlands) and Chuncheon (South Korea). It said it opened 20 cloud regions in the past year and currently operates 24 globally.
But to understand what Oracle is up against, fifth-placed Alibaba Cloud spent $31bn cloud infrastructure in Q1. In Oracle's fourth-quarter results, its cloud services and licence support revenue was $6.85bn. To stand a chance at gaining ground in the cloud market, it will either need deep pockets or generous investors. ®
Similar topics