This article is more than 1 year old
Memories are made of chips: 'Surge in online activity' helps Micron make off with $5.4bn in Q3
Yep, that's WD and Xilinx smirking in the background
Analysts today noted that memory maker Micron's latest results suggested "healthy" data centre demand, as the American firm's CEO pointed to uptick in capacity requirements as the "pandemic driv[es] rapid change in consumer and corporate practices..."
The American firm put in an impressive third quarter for fiscal 2020, increasing its revenues 14 per cent over the 2019 figure as the data centre market led the way.
Micron makes DRAM, flash chips and SSDs and its own 3D XPoint memory after decoupling from Intel. Its main markets are mobile telephony, data centres, PCs, graphics processing and the automotive industry.
Pandemic supply chain pain
While the $5.4bn figure for Q3 fiscal 2020, up from $4.8bn for the same time last year, is eye-catching, the company's revenues remain down for the year to date. For the fiscal year so far, the company has pulled in revenues of $15.4bn compared to $18.5bn in the previous year. The gross margin has also remained more or less static between Q3 FY2020 and Q3 FY2019, standing at around $1.8bn.
The company had noted demand headwinds in its last filing as its customers' factories in China were shut down during the lockdown. Revenue in Q2 FY2020 turned out to be 18 per cent down on the previous year.
However, Q3 FY2020 revenue handily beat the company's own forecasts, which were in the range of $4.6bn to $5.2bn. The growth, according to CFO Dave Zinsner, was led by mobile and data centre markets. DRAM alone accounted for 66 per cent, or $3.6bn, of revenues while NAND accounted for $1.7bn.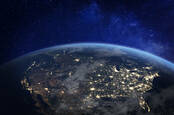 Arrays in a mangler, need new storage bed: Huawei and the US tech block
READ MORE
While DRAM revenue was up 6 per cent year on year, NAND jumped 50 per cent.
In the earnings call, CEO Sanjay Mehrotra noted the negative impact on market segments driven by consumer demand in the past, while also highlighting the surge in online activity, which had driven additional data centre capacity requirements.
He noted: "Calendar 2020 analyst estimates for end-unit sales of autos, smartphones and PCs are meaningfully lower than pre-COVID-19 levels, even though estimates for enterprise laptops and Chromebooks have increased."
Going forward, Micron expected the arrival of 5G (particularly in sub-$250 handsets) to drive a recovery in the growth of smartphone sales and noted that the new devices tended to enjoy more DRAM and NAND than the previous generation. It was also optimistic about demand for next-generation gaming consoles in the second half of calendar 2020 but expected overall PC unit shipments to decline (thanks mainly to drooping demand for desktops).
While the company highlighted the impact of restrictions imposed on Huawei - the Chinese firm was formerly a major purchaser of its memory chips and storage kit - it remained bullish about continued data centre growth fuelling demand for its chippery and issued guidance to the effect that revenue for the next quarter should be nearer the $6bn mark (plus or minus $250m).
Fellow memory maker Western Digital, which is expected to report earnings on July 30, saw a 7 per cent rise in its share price today on the back of Micron's results.
FPGA-flinger Xilinx also recently pushed up its fiscal Q1 revenue forecast to $720-$734m from $660m-$720m, saying "stronger than expected revenues in our Wired and Wireless Group and Data Center Group more than [offset] weaker than expected revenues in our consumer-oriented end markets, including automotive, broadcast, and consumer." ®