This article is more than 1 year old
I was screwed over by Cisco managers who enforced India's caste hierarchy on me in US HQ, claims engineer
Senior techie sues, says he was snubbed due to Dalit ancestry, HR ignored complaints
A senior engineer working at Cisco headquarters in Silicon Valley claims he was mistreated by coworkers and managers because of his Indian caste status – and that HR ignored his complaints about the matter.
Cisco denies any wrongdoing.
The John Doe plaintiff, represented by California's Department of Fair Employment and Housing, has 20 years of software development experience, and immigrated to the US from India, we're told. He alleges that, after taking a job at Cisco in San Jose in 2015, his Indian colleagues at the networking giant abused him because he was a member of the Dalit caste, a group at the bottom of India's caste social structure and considered "untouchable" by some in higher castes.
"Although de jure segregation ended in India, lower caste persons like Dalits continue to face de facto segregation and discrimination in all spheres," claimed the lawsuit's paperwork [PDF], filed this week in a federal district court in the Golden State.
"Not only do Dalits endure the most severe inequality and unfair treatment in both the public and private sectors, they are often targets of hate violence and torture."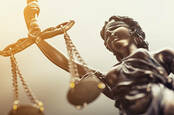 Infosys denies former head of diversity recruitment's accusations of racial bias and visa fraud
READ MORE
The filing stated that of the many Indian workers who come to the US, only 1.5 per cent are Dalits. Cisco is one of the top five tech companies employing H-1B technical visa workers, and 70 per cent of visa holders come from India.
The plaintiff states that he went to the Indian Institute of Technology with one Cisco mananger, Sundar Iyer, who is of the highest Brahmin caste. Iyer is accused of sharing Doe's untouchable status with another Indian manager and using that information to make the plaintiff's working life difficult.
"Because both knew Doe is Dalit, they had certain expectations for him at Cisco," the lawsuit alleged. "Doe was expected to accept a caste hierarchy within the workplace where Doe held the lowest status within the team and, as a result, received less pay, fewer opportunities, and other inferior terms and conditions of employment because of his religion, ancestry, national origin/ethnicity, and race/color.
"They also expected him to endure a hostile work environment. When Doe unexpectedly opposed the unlawful practices, contrary to the traditional order between the Dalit and higher castes, Defendants retaliated against him."
That retaliation allegedly included reducing the plaintiff's responsibilities, passing him up for promotions and raises, and taking other team members off of his projects in an attempt to isolate him.
Really? HR fails again?
Doe did take the matter up with HR, though his complaint went nowhere, he claimed. The lawsuit alleged this sort of treatment is not uncommon at Cisco's Silicon Valley campus and at its facilities in India. Despite having a large number of Indian and South Asian employees, Doe said Cisco seemed oblivious to the caste discrimination or was unwilling to do anything about it.
"Although Cisco has employed a predominantly South Asian Indian workforce for decades, Cisco was — and continues to be — wholly unprepared to prevent, remedy, or deter the unlawful conduct against Doe or similarly situated lower caste workers," the filing stated. "Moreover, Cisco's training was deficient in that it did not adequately train managerial employees on workplace discrimination, harassment, and retaliation, nor did the company prevent, deter, remedy, or monitor casteism in its workforce."
We asked the IT titan to comment on the claims, and a spokesperson told us: "Cisco is committed to an inclusive workplace for all. We have robust processes to report and investigate concerns raised by employees which were followed in this case dating back to 2016, and have determined we were fully in compliance with all laws as well as our own policies. Cisco will vigorously defend itself against the allegations made in this complaint."
The complaint, being heard in San Jose by Judge Nathanael Cousins, seeks damages for alleged violations of US workplace discrimination laws as well as retaliation and multiple violations of the Fair Employment and Housing Act. ®