This article is more than 1 year old
'Google cannot stop it, control it or curtail it...' Inside the murky world of fake addiction treatment center search spam
Is that listed phone number going direct to a professional or a call center?
Pay peanuts...
Youngblood observed that much of Google's customer service for its ad products comes from volunteers who post to the Google product forums. Local SEO agency owners, he said, volunteer to help people with reporting abuse but there are limits to what they can do. Google maintains that most of its business search listings are fine, even as it acknowledges there are problems.
"We know a small number of bad actors try to game our platform by adding fake business listings," Google's spokesperson said. "While fake business listings are a small percentage of the overall business profiles on Google Maps, we take the issue very seriously and monitor closely for scams, especially as it relates to sensitive business types such as healthcare facilities.
"As we shut bad actors down, they change their techniques and we adapt our responses, using a combination of people and technologies to detect and remove unwelcome content.
"While we're constantly improving our automated systems, we know they're not perfect as fake listings can slip through from time to time. So we also deploy teams of trained operators and analysts who audit Business Profiles and contributed content both individually and in bulk. We also provide a way for anyone to flag misleading places for removal."
Google's answer echoes Facebook's response to hate speech – we're not perfect but we're working on it. Yet those interviewed by The Register aren't asking for perfection; they want enough effort just to move the needle.
"I believe people continue to utilize these [rule violating] techniques because it's low effort coupled with very high rewards," said Itamar Blauer, a digital marketer based in the UK, in a message to The Register. "The ease of changing a verified GMB listing's name to include keyword spamming, for instance, seems to always be given the green light through the systems, and I believe this is part of the reason why instances like these are so prevalent."
Blauer said the GMB system is very easy to rig, noting that not long ago there was even an exploit that allowed third-parties to remove the listings of verified business owners. Back in 2017, The Philadelphia Inquirer wrote about how this exploit was used to hijack business listings in Google searches from patients seeking addiction treatment.
"For as long as I can remember, these 'black hat' practices are still working, and Google doesn't seem to have an answer to these quick wins that actually thread the needle," said Blauer.
Peter Thomas, with NAATP, insisted in a phone interview that there's been significant progress in the substance abuse treatment industry over the past three years. "The biggest challenge is a handful of bad actors," he said. "It's become a bit like Whac-A-Mole. We see a problem, we address it, and there's a shift to new tactics."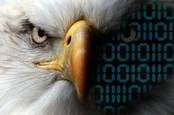 For years, the internet giants have held on dear to their get-out-of-jail-free card. Here are those trying to take that away
READ MORE
Thomas acknowledged that much of that progress depends on Google, noting that about 90 per cent of internet searches for treatment go through Google Search. "I would say the biggest challenge is there's not a lot of transparency in what Google does or what they're doing," he said.
As an example, he pointed to Google's decision to put a listing for the US government's Substance Abuse and Mental Health Services Administration (SAMHSA) website at the top of organic search listings related to substance abuse treatment. A spokesperson for SAMHSA was not available to comment.
"We found out about it after they rolled it out and there are major flaws in the system," he said, reprising complaints from people we spoke with about the promotion of a government website in webpage real estate coveted by legitimate treatment providers. With most searches now being done on mobile devices, the SAMHSA banner topping the page, and the map listing after that, Thomas said, "it incentivizes bad practices." He characterized the SAMHSA placement as "a step back, even if it was implemented with the best intentions."
Intentions aren't enough. Google clearly intended to make it more difficult to create fake business listings by giving business owners the option to verify listed addresses by responding to a postcard sent to the address.
According to Youngblood, local classified websites like Craigslist regularly carry ads offering to pay people to use their home address, which then becomes part of a fake business listing. The ads ask the address owner to receive a postcard from Google and to take a photo of it and send it back. So much for verification. If anyone at Google wrote code with that kind of lax error checking, they'd hear about it from a manager.
To illustrate the tepidness of Google's response to GMB spam, Youngblood pointed to GMB Scanner, a Chrome extension created recently to flag inconsistencies in GMB address listings. Google, he said, easily could have implemented something like that but it hasn't.
Thomas said it's important to keep in mind that those spamming business listings only represent a small portion of the industry and should not discourage people from seeking care that they need.
"We've seen that algorithms and people have the same shortfall: Every time there's a change, bad actors work around it quickly and it takes time to catch up," he said. "Really, the solution is bringing addiction treatment in line with other healthcare fields where these practices are unacceptable." ®