This article is more than 1 year old
When Facebook says you're not a good 'culture fit', it means you're not White or Asian enough – complaint
Antisocial network accused of unfairly snubbing Black people when it comes to jobs, promotions
Facebook has been formally accused of racial discrimination in a complaint from three Black plaintiffs, one a manager at the social network and two applicants who have repeatedly been rejected by the web giant.
In a complaint filed with America's Equal Employment Opportunity Commission (EEOC), Oscar Veneszee, Howard Winns and Jazsmin Smith all claim that the social media giant effectively retains its overwhelmingly white and Asian-American workforce by stressing peer review and "culture fit" as key determinants in deciding whether to hire or promote someone.
"There may be Black Lives Matter posters on Facebook's wall, but Black workers don't see that phrase reflecting how they are treated in Facebook's own workplace," reads [PDF] the complaint.
As evidence, the plaintiffs offer Facebook's 2019 diversity report, showing just 3.8 per cent of its workers are Black, with 1.5 per cent in technical jobs and 3.1 per cent in senior leadership. That's up from 2 per cent of workers, 1 per cent of technical workers, and 2 per cent of senior leadership in 2014 – and Facebook increased its workforce by 400 per cent in those five years.
Silicon Valley has long conceded that it needs to improve the diversity of its staff, in no small part because its products and services are used universally. But despite claiming to be trying its best to correct the situation, every year the diversity figures from tech firms show little improvement.
Facebook has also been repeatedly accused of maintaining an unwelcome work culture to non-white workers with one engineer suing the antisocial network in 2016 after he claimed his boss repeatedly called him a "lazy n*****" and described other African-Americans at the tech giant "monkeys and chimpanzees."
Culture fit
This latest complaint argues that intrinsic institutional bias is a bigger factor than a lack of qualified candidates, arguing that "Black workers… are turned down for jobs for which they are exceedingly qualified, when they are unfairly evaluated by mostly white peers and managers, when they are denied promotions by overwhelmingly white managers, when they are reprimanded or criticized for sharing their constructive views about diversity, when their lower play reflects these systemic biases, and when they are assumed to not match the white-dominated 'culture-fit' that drives so many employment decisions at Facebook."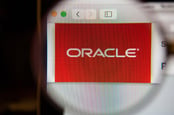 Oracle sued by a shareholder who alleges its lack of progress in diversity amounts to 'dishonesty'
READ MORE
One of the complainants, Oscar Venezsee, 46, has been at Facebook for three years as an operations manager and is a retired Navy veteran. He claims to have been discriminated against "in evaluations, promotions and pay." The other two claim they were not offered or hired for jobs at Facebook despite being qualified and having been recommended by a current employee.
All three place blame on "Facebook's strong consideration of 'culture fit' in hiring, evaluating, promoting and setting compensation for workers." The tech titan doesn't provide "sufficient objective guidance" on what that means, the complaint states, meaning that the majority white workforce just keeps hiring people like themselves.
Facebook also has a "strong preference for hiring employees based on referrals from existing Facebook employees," the three charge, rather than hiring external candidates. That again results in the current employee mix putting forward people like themselves i.e. mostly white or Asian-American.
Facebook also possesses a "reliance on peer review - from an overwhelmingly white and Asian-American workforce and management team" when evaluating current employees; has failed to "mitigate racial bias, hostility and stereotypes"; and requires all racial discrimination claims to be decided "in a secret forum."
Promotion, or the lack of it
The end result of all this, the complaint argues, is that Black applicants and workers are repeatedly discriminated against inside Facebook. Venezsee says he has "struggled to receive a fair evaluation and receive a promotion," despite stellar reports. He notes that he has "never had a Black person evaluate his performance or determine whether he should be considered for a promotion."
He also claims to have "experienced a workplace culture and structure hostile to Black people" - including hearing the "n-word" at work - and gives numerous examples such as being told he needed to use the right tone and fit in with Facebook's culture more. He says he complained several times internally about the treatment of other Black workers but not seen any changes or improvements as a result.
Black workers are have been "mocked criticized, and investigated for sharing concerns about the lack of diversity," the complaint notes, as well as "treated as if they do not belong at the company simply because of their race."
In one cited example, after a group of Black and Latinx employees published an anonymous op-ed complaining about the situation, Facebook failed to consider their complaints, passed them off as the result of inexperienced managers, and then spent time trying to find out who had written the post.
The other two complainants list their experience with applying and being considered for jobs at Facebook, with both of them concluding that their race was a major factor in not being hired - given their experience, qualification and recommendations from current Facebook employees.
The complaint claims that Facebook's practices violate a range of laws including the Civil Rights Act, DC Human Rights Act and California Fair Employment and Housing Act. The complaint to the Equal Employment Opportunity Commission (EEOC) formally alerts it to the claims. From this point it can sue Facebook itself or give the workers permission to sue the mega-corp.
Facebook has not responded to a request for comment. ®