This article is more than 1 year old
ITAM Forum asks software giants to stop browbeating customers onto their clouds with threats of licence audits
Pressuring clients into products they're not ready for doesn't benefit anyone, says new chair
The new chair of the ITAM Forum, a body set up in part to help organisations traverse the software licensing minefield, has called on vendors to stop using the prospect of licence audits to influence customers' cloud infrastructure decisions.
With Oracle, SAP and IBM having a huge installed base of on-premises enterprise software and ambitions to boost their cloud hosting and SaaS business, industry observers have seen them raise the likelihood of software audits – an experience that strikes fear into the heart of IT management – as a way of ensuring customers end up on their cloud.
An ongoing US court case alleges that Oracle attempted to artificially inflate its cloud revenue by coercing on-premises customers to pay for cloud subscriptions under threat of licence audit penalties. Oracle has denied the allegations.
Although speaking generally and not commenting on the Oracle case specifically, ITAM Forum chair Melody Ayeli told The Register: "End-user organisations have often seen vendor representatives using licensing and audit threats to influence sales in any product pillar where they are heavily incentivised within their own organisation; in recent years, these incentives have been focused on cloud products."
She said that the practice was counterproductive in a vendor-customer relationship when users were at a critical juncture trying to plot their cloud strategies. "While the cloud might be the right direction eventually, the practice of strong-arming customers does not benefit either side. The end-user organisations are often pressured to purchase products that they may not be ready to deploy, and the products end up being unused shelfware. As a result, the customer loses trust and the relationship suffers, resulting in fewer sales for the vendor."
The ITAM (IT asset management) Forum was formally established in May and includes representatives from Toyota, Danske Bank and Procter & Gamble. It aims to encourage more companies to practise effective IT asset management and to bring new people into the industry. It also has a mission to provide a global forum for those managing the assets to share ideas, experience with vendors and best practice.
Ayeli also called on cloud infrastructure providers to improve their tooling to help customers understand their current inventories in terms of asset management.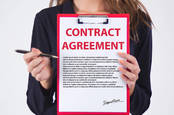 Yada yada, take my money: Firms do not scrutinise software support spend – report
READ MORE
She said discovery and compliance in the cloud added another layer of complexity to ITAM practices. The licensing rules in the cloud could be different, while proper discovery and tracking are more challenging in a constantly changing environment. The environment sizing and cost management is now an ongoing factor that should be measured, she said.
"Cloud infrastructure providers can stand to benefit by providing tools to help ITAM professionals with these challenges. A few have launched basic solutions to help provide licence visibility, but they need further development. The providers that catch on and develop this functionality first, and keep the user experience and needs in mind, will see customers gravitating toward their products."
The ITAM Forum held its Inaugural General Meeting at the end of June. As well as appointing Ayeli as chair, Ron Brill, president and chairman at asset management training company Anglepoint, was made vice-chair; Bryant Caldwell, senior IT manager for global software asset management programme at Proctor & Gamble, was appointed treasurer; and Brett Zurbrick, software asset manager and vice president at the Bank of Oklahoma, was named as secretary.
Long-standing software campaigner Martin Thompson, the man behind the Campaign for Clear Licensing, founded the ITAM Forum. ®