You know what would look great on our database? Your machine learning model: GPUs and unstructured data on the menu for Exasol as it tries to unify BI and ML
Keeping up in performance stakes vital as data science sector explodes, says analyst
---
Exasol, the company behind a distributed in-memory database namesake, has pushed out its latest upgrade, touting support for GPUs and semi-structured data.
The analytical database, which is used by Dell and sports giant Adidas, has long claimed leadership in the TPC price/performance benchmark, and was designed specifically to exploit massively parallel computing.
Although the database had already enabled stats scripting language R, as well as Python, Java, Scala and Julia, Exasol V7 offers direct support for GPUs in an effort to boost performance in machine learning, either in on-premises or cloud systems.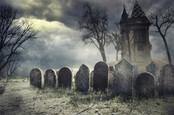 RIP Netezza, IBM's FPGA-powered data warehousing dream
READ MORE
The German firm's database is proprietary, but supports an open-source framework to enable extensions, including connectors to machine learning environment Apache Spark and Kafka stream processing. Support for GPUs has been included in a quasi-beta programme. Exasol also pointed to a TensorFlow sentiment analysis project - available on GitHub - that compared performance on Nvidia V100 with a 32-core CPU on 10 years' worth of Amazon reviews - and performed 8.4 times faster on the GPUs.
In a second addition to the Exasol database update, the company said it had eased the inclusion of unstructured and semi-structured data in analytics by natively integrating JSON functions and supporting them directly in the database without the need for user-defined functions (UDFs). The company claimed that these native functions allow users to analyse these data types without complex extra-transform-load functions or any up-front modelling.
Exasol CTO Mathias Golombek told The Register that the purpose of both developments was to ensure Exasol would be part of a machine learning production stack that included analytics tools and visualisation suites.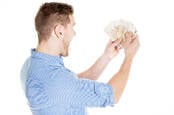 Data scientist wanted: Must have Python, spontaneity not required
READ MORE
"We will not replace these tools: people will still use their Sparks or R or something from Microsoft or Google to create and train models. Exasol gives the opportunity to operationalise these models in the data warehouse world, giving BI users access to them.
"A statistical model is just a piece of code that you have to ingrain somewhere in your processes. [With Exasol] you can upload that on a data warehouse where the data is clean, you have data governance and access is regulated, then you can even give a CFO access to a BI report in Tableau for instance, which is invoking a SQL view which contains a statistical model, and the CFO doesn't even need to understand that. It's a new way of unifying the two worlds of BI and AI," he said.
Philip Carnelley, AVP of European software research at IDC, said Exasol was well regarded by users who were seeing accelerated performance in their BI and analytics with the database. Support for GPUs and unstructured and semi-structured data was a natural evolution for the technology, he said. "Data science is becoming more and more commonplace in organisations and they've come up with these models that require support. That's just a natural evolution of what Exasol is doing to continue to maintain its market presence.
"Performance is definitely a selling point for what they do, so not supporting GPUs would be a bit of an Achilles heel," he said.
A third addition to the Exasol product is support for Data Vault 2.0, an open standard data-modelling technique to help users change data sources, add columns or add attributes in a more agile fashion. Exasol has created a hash data type as all Data Vault keys are stored in hashes. This helps users join and compare data from multiple tables and schemas more rapidly, it said.
Founded in Nuremberg, Germany, in September 2000, Exasol floated on the Frankfurt Stock Exchange in May this year, raising €87.5m. "We have grown organically and this is our first significant finance round in the last 20 years," CTO Golombek said. ®