Augmented-reality flop Magic Leap has received an unexpected credibility boost: a top Microsoft exec has jumped ship, and will take over as CEO in August.
Peggy Johnson is a key member of Microsoft chief executive Satya Nadella's senior leadership team, having been recruited from Qualcomm in 2014. She runs business development for the software giant, and in recent years doubled down on artificial intelligence and cloud computing. She also started Microsoft's VC fund, but wasn't, it seems, involved in Redmond's augmented-reality headset Hololens, Magic Leap's rival.
Her decision to leave, and become the head of a company that has become a byword for over-promising and under-delivering, may well baffle you. To coincide with the news of her appointment, Johnson, 58, gave an interview to the New York Times in which she revealed it was actually her who approached the company.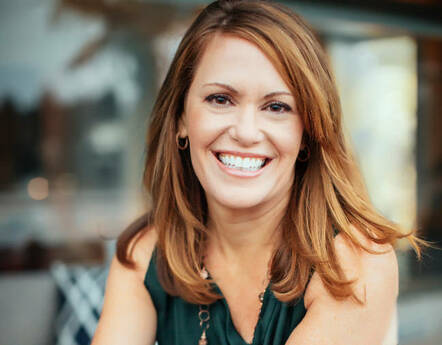 And she's off ... Peggy Johnson. Source: Microsoft
She told the paper she had reached out to Rony Abovitz, Magic Leap's founder and outgoing-CEO, who for years had avoided answering simple questions about his startup's products in favor of giving visionary speeches atop stages about his tech's incredible potential. After running aground, Magic Leap was able to bank $375m in funding to stay afloat, though to secure it, Abovitz had to step down, the Times reported.
Talking about the early days of mobile phone technology and cloud computing, Johnson said about AR and Magic Leap: "It just feels to me that it's at that same moment in time."
She also pointed to the impact of the coronavirus pandemic in that people are working from home more than ever before, and argued that things like job training and automation would be greatly improved by a device that allows objects to be displayed and interacted with in 3D in front of their eyes.
She even acknowledged that people are going to think she's lost her mind by heading to Magic Leap when she was so high up in Microsoft, a corporation that has been regaining some of its lost innovation and zeal. "I chose this," she said. "It really says something that, at this point in time, I would leave Microsoft to go to this space, because Microsoft is doing quite well."
Money talks
Magic Leap has been extremely successful at one thing: pulling in the investors. It has received around $3bn in funding despite having never produced anything that justifies it. The one product it has produced, its Magic Leap One AR headset, was over-priced and over-hyped, and failed miserably with its target audience.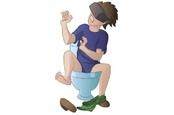 AR flop Magic Leap's 'pivot' spins CEO right off his throne
READ MORE
Despite some impressive advances thanks to years and billions spent on top engineers and research, the Florida-based upstart has been unable to crack a vital issue: movement tracking. The product is unable to react fast enough or accurately enough to someone moving with the goggles on, a pretty vital component for something worn on your head, so the holographic images displayed to the user jump and shudder within their virtual space. The headset was also extremely fiddly.
As such, the main stated goal of Magic Leap – to produce games and other moving images in real time so people feel as though those things exist in the real world – seems improbable. Its only practical use as a result is to display stationary or very slow moving objects: something that is not much of a leap and very far from magic.
After years of trying to avoid the inevitable, in December, the outfit finally acknowledged its vision had failed and it would henceforth focus on the business market as Hololens has. To help persuade investors to keep it afloat, Magic Leap handed over control of its most valuable asset, its patent portfolio, and in April this year, slashed jobs. Abovitz announced shortly after he would be stepping down as CEO.
And goodnight
And that, we had assumed, was that: Magic Leap would be turned over to the beancounters, and as much value as possible would be eked out of its patents over the next 20 years.
Johnson appears to have bigger plans for the business, however. "Magic Leap's technological foundation is undeniable, and there is no question that has the potential to shape the future of XR and computing," she said in a canned statement.
"As CEO, I look forward to strategically building enduring relationships that connect Magic Leap's game-changing technology and pipeline to the wide-ranging digital needs of enterprises of all sizes and industries. It is with great pride and sincere appreciation to the Magic Leap Board, Rony and the entire team, as well as to Satya Nadella at Microsoft, that I assume the role of leading this visionary business into the future."
Rony Abovitz, who probably can't believe his luck, was glowing about her: "We have been fortunate to have a number of extremely qualified candidates express interest in the position of CEO.
"However, as soon as Peggy raised her hand there was no question in my mind, or the Board's, that she was absolutely the best person to lead this company into the future. As Magic Leap drives towards commercializing spatial computing for enterprise, I can't think of a better and more capable leader than Peggy Johnson to carry our mission forward."
Even assuming that Johnson can take the manufacturer's technology and turn it into a product that businesses would be willing to pay for, she will still face another major hurdle that may yet be her undoing: Magic Leap's corporate culture.
Running a cult
Under Abovitz, the startup seems to have become somewhat cultish, with the CEO lauded as a visionary ahead of his time. As the biz failed to get close to the technological leap that Abovitz repeatedly assured investors and the public, it became excessively secretive and anyone who questioned its version of reality was shunned.
Those who left or criticized the startup were attacked, professionally and personally, and on more than one occasion with lawsuits. And internally, more and more problems arose, to the extent that the woman brought in to deal with complaints of rampant sex discrimination left within a few months and sued the company, claiming she herself experienced sex discrimination.
It's not clear whether Johnson has accounted for the need to turn around both Magic Leap's culture and its products in a market that is still nascent and untested, and in which her former employer has a massive head start with its Hololens headset. But you have to admire her for taking on the challenge.
In his resignation blog post in May, Abovitz said he was "in discussions with the board with regards to how I will continue to provide strategy and vision from a board level."
Vision is one thing but as the whole story of Magic Leap has made abundantly clear, making a product that sells is quite another. ®