This article is more than 1 year old
Commons cause: IBM, Oracle, CNCF protest over Google's handling of Istio governance
Deep upset at what is perceived as broken commitments
Google's creation of an Open Usage Commons organisation to manage trademarks including those of Kubernetes service mesh Istio has drawn harsh criticism from other tech giants unhappy with the new approach.
IBM's veep and and CTO of Cloud Platform Jason McGee said Google's initiative "doesn't live up to the community's expectation for open governance… without this vendor-neutral approach to project governance, there will be friction within the community of Kubernetes-related projects."
Projects like Istio, which manages network traffic and security, are not mandatory components in a Kubernetes deployment, though they can be jolly useful for building successful large-scale projects. There are alternatives to Istio, such as Linkerd, though Istio is the best known and most feature-rich service mesh for Kubernetes.
IBM, along with Google and Lyft, founded the Istio project in 2017, with IBM contributing code from its earlier Amalgam8 project. "At the project's inception, there was an agreement that the project would be contributed to the CNCF [Cloud Native Computing Foundation, already the home of Kubernetes] when it was mature," said McGee.
Google has not done this, and the Open Usage Commons (OUC) is not an open-source foundation – it is a trademark management organisation.
Trademark ignorance...
What of reports citing Google Cloud CEO Thomas Kurian as saying in April this year that Istio would be donated to a foundation? When we asked Google's director of open source Chris DiBona, he said the formation of the OUC had no direct bearing on the matter. "This doesn't change any of that," said DiBona, "for good or for bad. If your perception is that [Istio stewardship] needs to be fixed, then it still needs to be fixed."
It appears, though, that it is related. A post yesterday from Google's Sean Suchter, lead engineer and director of Istio, was headed "Open and neutral", and stated it was an update on "trademarks and project governance."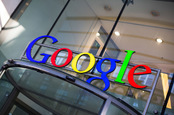 Google forges Open Usage Commons to manage open-source project trademarks, lobs hot-potato Istio at it
READ MORE
Suchter described the transfer of trademarks, but also wrote about "the next evolution of Istio's governance" – which is nothing more than tweaks to the steering committee and a new appointment to the project's technical oversight committee. There is nothing about transfer to an independent foundation, on top of which it would be odd to have a foundation oversee the code without also having the trademark.
We asked DiBona to comment again in the light of the response to the OUC, and he said "what I can tell you is that work towards updating Istio's governance is being done right now via a new steering committee charter, being discussed in the open with the community."
Further confusing the issue, Google's application to register the Istio trademark has been suspended by the US Patent and Trademark Office (USPTO) because of "likelihood of confusion" with the already-registered SAIL. Istio is a Greek word meaning sail. DiBona told us "Google is in the process of seeking USPTO registration for Istio, but this is not required for ownership."
It is reasonable to conclude that the OUC is in fact Google's attempt to satisfy the demand for Istio to be under neutral governance. It seems to have satisfied one important customer. US Air Force Chief Software Officer Nicholas Chaillan, who previously expressed concern about Istio's status, said he was "excited to see the Istio community and Google listen to my call to make Istio truly open and address the trademark issue. Now the steering committee must be addressed as currently discussed."
The Linux Foundation, on the other hand, has implied the rationale behind the formation of the OUC is flawed. "There has been concern that open source hasn't addressed issues of trademarks as it relates to major OSS projects. This is not the case," said the foundation, explaining that it already registers and manages trademarks for some projects it hosts. "We have successfully done this for the most important open source projects in the world."
CTO of CNCF Chris Aniszczyk said: "Google set up an organization with no details claiming to be solving a "trademark issue" in open source that doesn't exist given the 100+ open source foundations... using a trademark (Istio) that was rejected by the USPTO in 2019... just bonkers sorry, nothing novel here."
Oracle's Jon Mittelhauser, veep of Developer Services and on the CNCF board, said: "IBM comes out against Google; says Istio should be part of CNCF (I agree strongly). My team is in the process of reevaluating (and likely moving away from) the use of Istio as we build new cloud native services and technologies. Without open governance, we can't support it."
The OUC seems to be completely controlled by Google
If OUC is intended to be neutral, Google could have done a better job. The board has six members: two from Google, one ex-Google, and three working in academic research. No large company invested in Istio or Kubernetes is represented, other than Google. VMWare principal engineer Joe Beda observed "the OUC seems to be completely controlled by Google or Google aligned people/entities."
Rancher Labs CTO and co-founder Darren Shepherd observed that the "Istio trademark going to this weird new foundation shows a complete misunderstanding of why people wanted Istio to go to a foundation. People were not like, 'I will only use Istio if the trademark is owned by a proxy foundation.'
Note that Istio is open source under the Apache License 2.0, and that there is representation from other companies on its committees. The steering committee has six people from Google, three from IBM, and one from Red Hat. The technical oversight committee has three from Google, two from IBM, one from Tetrate, and one from Aspen Mesh. Istio could potentially be forked, as has happened to projects such as MySQL, which was split to create MariaDB, and OpenOffice, forked to create LibreOffice, in both cases because of governance concerns.
The CNCF was co-founded by Google, and Google remains a platinum member. Unlike the new OUC, though, the CNCF represents a breadth of members and may be more "open and neutral" than the web giant would like.
If Google's aim with the OUC was to convince its partners that Istio is now in neutral hands, it has more work to do. It appears instead that it has created greater friction. The implication is that it sees commercial advantage in not handing Istio over to the CNCF or another well-known foundation, and must figure that this advantage more than outweighs the cost in terms of worsening relationships with its Kubernetes partners. ®