Brit-based software biz Advanced has confirmed to The Register it is trimming the workforce in response to the commercial impact of COVID-19, with 150 people understood to be leaving the organisation.
The affected individuals, around 6 per cent of the headcount at Advanced, entered into consultation process on 1 July and are expected to leave by the end of next month, company insiders told us.
"The coronavirus pandemic has affected businesses in all sectors," Gordon Wilson, CEO said in a statement sent to The Reg. "We have taken the decision to restructure our organisation in line with the new normal and unfortunately there will be a very small number of redundancies and alongside some new roles that are created.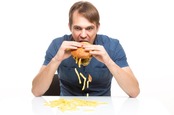 Advanced Software Group flogs £2bn stake to private equity biz that owned Phones4U
READ MORE
"The decision to make redundancies is never an easy one, but we must ensure our business is fit for the 'new' future in the interests of our customers and staff. We will be providing our full support to all impacted employees throughout this difficult time," he added.
The job reductions have gone down about as well as internally one might expect in the current climate. One source claimed the company is also making savings by closing some office real estate. Advanced did not respond to this point.
The Slough-headquartered outfit, which operates as Advanced Computer Software with outposts in US and India, in additions to office scattered across the UK, was founded by Vin Murria in 2008. She went on to oversee numerous acquisitions including Computer Software Holdings, Serco Learning, and Compass before she sold the business to private equity investor Vista for £725m in 2014.
BC Partners, which owned Phone4U at the time of its demise, then took on a 50 per cent stake in Advanced last summer for a reported £2bn.
Wilson, who replaced Murria when she cashed out, has continued to buy up businesses, including Science Warehouse and Docman in 2018, and in March it bought proprietary software biz Tikit for legal types from BT making that its fifth buy in 12 months. The asking price for Tikit was thought to be £80m.
We searched for Advanced's most recent results on Companies House, but an analyst chum told us: "Vista Equity has a policy of moving the domicile of its investee companies offshore so it's not possible to track financials."
"It's not on really and clearly against best practice for a company that employs 2,000 people but what can you do." our man added. ®