If at first you don't succeed... Rackspace files IPO papers to go public once again, hopefully with better timing
Private equity looks to cash in on managed cloud services biz
Almost four years after going private, Rackspace is once again dipping its toes into the public market by filing for an IPO in the US.
The cloudy biz's stock market debut was in August 2008 – yeah, not great timing – and its shares lost about a fifth of their value. In 2016, private equity group Apollo Global Management coughed up $4.3bn to take the bit barn landlord private again, laid off some staff, changed CEO a couple of times, and made acquisitions and adjustments to shift Rackspace into a cloud service company. We've heard rumors the outfit this month made some of its EMEA staff redundant, moving the jobs to India.
"Rackspace Technology has applied for listing its common stock on the Nasdaq Global Select Market under the ticker symbol RXT," it said in a statement today. (FYI: Rackspace used to be trade on the New York Exchange as RAX). "The number of shares to be offered and the price range for the proposed offering have not yet been determined."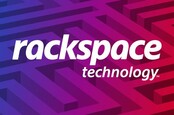 Rackspace changes name to – drum-roll please – 'Rackspace Technology'
READ MORE
That valuation will be key. Early reports suggest the company is dreaming of a market cap of $10bn, which seems high for a sub-tier-one player in the cloud management sphere, particularly because Rackspace Technologies, as it has been known since June, has a huge debt pile left over from Apollo's leveraged takeover.
The coronavirus pandemic may have been a big boost to Apollo's plans to take Rackspace public, since the huge bump in locked down home workers has seen the demand for cloud-provisioned systems grow rapidly.
"Work-from-home business expansion is likely to continue for the next few quarters but it's hard to see it supporting a long-term growth strategy," Charles King, founder of analyst house Punt-IT told The Register.
"In addition, most other hosting services and cloud players are aiming at that same demographic so the competitive landscape for Rackspace looks pretty fierce."
Investors may also be encouraged by the strategic collaboration agreement Rackspace signed with cloud behemoth AWS on Wednesday. The deal will open up new global markets for Rackspace services around the world, piggybacking off AWS.
"By strengthening our relationship with AWS, our preferred cloud provider, it makes it easier for our customers to accelerate the value they realize from the cloud," said Matt Stoyka, chief solutions officer at Rackspace Technology.
"AWS continues to innovate its cloud solutions and we are pleased to enter into a Strategic Collaboration Agreement to bring these solutions to our collective customers."
A full valuation of the company is expected shortly, no date has been set for the IPO, and it's subject to regulatory approval. Goldman Sachs will handle the share issue. ®