This article is more than 1 year old
HPE shifts further out onto the edge, plans to weld $925m Silver Peak buy to Aruba Networks
To SD or not SD-WAN is the question?
Hewlett Packard Enterprise (HPE) is to wolf down Software-Defined Wide Area Network (SD-WAN) outfit Silver Peak for $925m.
The deal will see the California-based company merged with HPE's Aruba business unit, which the enterprise and services giant picked up for $3bn back in 2015.
Silver Peak lays claim to 1,500 production SD-WAN customers around the world, and its tech is built to muster the performance and security of a dedicated WAN over a mix of connections, including broadband access.
With the sudden lurch toward remote workforces the SD-WAN approach has a certain appeal. The 650 Group has, according to Silver Peak, forecast that the SD-WAN market will grow from $2.3bn in 2020 to $4.9bn in 2024.
HPE's Aruba already has a SD-WAN product line as well as SD-Branch, which HPE modestly claims will "address all of your IT network connectivity needs." Unless, of course, it doesn't.
The plan is to combine Aruba's existing SD-Branch and Silver Lake's SD-WAN to simplify branch office WAN deployments as well as to handle the surge in remote working. Thus beefing up Aruba's Edge Service Platform (ESP).
Other players in the SD-WAN space include the likes of Barracuda. Even Microsoft has a toe in the door in the form of Azure's Virtual WAN.
Keerti Melkote, President, Intelligent Edge For HPE And Founder Of Aruba Networks, was chuffed to welcome Silver Peak into the HPE fold, particularly in light of what he described as accelerated demand for "Edge-to-Cloud" architectures.
"Our combined portfolio will also help customers during these challenging financial times when budgets are stretched thin," Melkote said.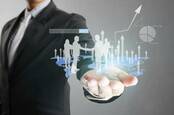 HPE CEO pledges $4bn Edge R&D splurge
READ MORE
HPE's customers are not the only ones facing squeaky budgets. In May, HPE vowed to slash at least $1bn (or slightly more than one Silver Peak) from its spending after a problematic financial quarter. Salaries are to be cut, hiring frozen and jobs axed over the coming three years.
The company blamed the coronavirus pandemic for its performance.
It has also wheeled out COVID-19 as part of the justification for its SD-WAN acquisition.
This is all a far cry from 2018, when the current crisis was just a figment of a Hollywood script writer's overblown imagination, and HPE bet the farm on edge computing by pledging to invest $4bn in R&D.
"The rise of the intelligent edge is the next great market transition," CEO Antonio Neri predicted at the time. "A world with millions of clouds distributed everywhere, that is the future as we see it."
That bet HPE made hasn't yet converted into coffers. ®