This article is more than 1 year old
UK government marks 'at least' £115m for new Brexit systems against backdrop of chequered IT project history in customs and border control
CHIEF concerns for customs tech haven't gone away....
Updated The UK government says it has earmarked £115m in spending for new IT systems to help with the management of customs arrangements and border data after the Brexit transition period comes to a close at year end.
Some £100m will be used to develop "HMRC systems to reduce the burden on traders, alongside additional investment in technology to ensure that new controls can be fully implemented". A further £15m will be used "to build new data infrastructure to enhance border management and flow helping us on our way to the world's most effective border by 2025"*.
Both are part of a wider £705m spending package, with the government also claiming it will invest heavily in infrastructure and jobs, as well as tech.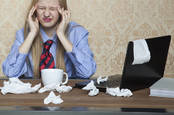 Tech to solve post-Brexit customs woes doesn't exist yet, peers say
READ MORE
The UK formally left the European Union at the beginning of January 2020, when it entered a transition period during which very little changed in a practical sense, in terms of the movement of goods and people. That transition period comes to an end after 31 December 2020, and the deadline has passed during which the UK could have negotiated an extension.
The government is now in the middle of negotiating a new deal with the EU. If that is not in place by the end of the year, the UK is set to leave the union in a practical sense with no deal in place. In addition, it will not be able to access trade deals it currently uses by virtue of EU membership, including, for example, deals with Japan and Canada.
Whatever IT systems the UK government plans to build, they will need to cope with these uncertain eventualities.
The announcement by the chancellor of the duchy of Lancaster, Cabinet Office minister, Michael Gove, was accompanied by the launch of a government advertising campaign, under the slogan: "UK's new start/Let's get going".
Unfortunately, those wishing for a new start risk being condemned to repeat problems of the past, and in customs and borders IT, there are many.
Getting on bord(ers)
In 2015, the UK spending watchdog National Audit Office pointed out the Home Office had spent at least £830m between 2003 and 2015 on an e-borders programmes but had failed to deliver the full vision. In that time it spent £150m on the settlement with Raytheon and £35m on legal costs ending the contract with the firm.
Among the programme's objectives was to replace the semaphore database, which has been running since 2004, and collects data from airline carriers about persons of interest and those who are on watch lists before they arrive at the border. In September last year, the Home Office signed a £45m, 33-month contract extension with IBM to cover the Brexit period.
Replacement systems include Digital Services at the Border (DSAB). This was launched in 2016, but a notice in April 2020 announced CACI as a new technical delivery partner for ongoing development capabilities, working across the present and future DSAB programme in a deal worth nearly £5m that was set to start in July 2020. The incumbent supplier was Scott Logic.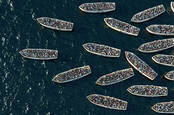 UK taxman outlines its CHIEF concerns for customs IT systems
READ MORE
The history of IT projects at HMRC don't inspire much more confidence. In October 2019, the National Audit Office said HMRC's proposal to replace its Customs Handling of Import and Export Freight (CHIEF) system with the Customs Declaration Service (CDS) in time for Brexit had been quietly dropped.
"HMRC's plan is to continue running CHIEF in parallel with CDS until they have migrated all traders to CDS. HMRC decided in January 2019 to use CHIEF as its primary customs system for EU trade in the event of no deal rather than CDS," it said.
At a time when there was still a chance of the UK leaving the EU without a deal on 31 October, NAO head Gareth Davies said: "I am obliged to point out the work that still needs to be done, and the remaining risks in the short and longer term."
Of course there was also another costly failure that would be remiss not to mention: HMRC's Aspire contract with Capgemini, which cost £7.9bn between July 2004 and March 2014, and about which the NAO said: "HMRC was overly dependent on the technical capability of the Aspire suppliers between 2004 and 2012, which limited its ability to manage the contract commercially."
When it comes to Brexit border and customs control, the government will indeed be hoping for a new start in terms of its IT contracting and project management.
* Greatest? Like the track and trace app. ®
Updated at 10:03 15 July, 2020 to add:
A government spokesperson told The Reg:
"To support locations with limited space or infrastructure HMRC will be building a new IT service to facilitate movement at the border."
"We will continue to develop our systems in readiness for the end of the transition period and when full border controls are implemented from July 2021, and we are engaging with industry as plans develop."