This article is more than 1 year old
It's handbags at dawn: America to hit France with 25% tariffs on luxuries over digital tax on US tech titans
Bags, soap, cosmetics covered, Trump admin backs away from President's threatened wine levy
America is moving ahead with massive 25 per cent tariffs on French products in retaliation for the Euro nation approving a new digital tax aimed squarely at tech giants like Google and Facebook.
In a notice [PDF] put out by the US Trade Representative this month, the Trump administration said it will add the taxes to 21 categories of three types of product: cosmetics, soap, and handbags. Which may seem ridiculous but their value is collectively over $1bn in trade, apparently.
Notably, however, the US government has stopped short of following through with President Trump's threat last year to add the French wine industry to the tariff list: something that would have infuriated Americans, and raised the risk of a larger trade war with the French government.
The US government has also backed away from imposing the tariffs this year, and put in place an 180-day "suspension period," so they kick in instead on January 6, 2021. The intent is to put pressure on the European Union to come up with a lighter pan-European digital tax before the end of the year; France's digital tax also won't kick in until 2021.
Unlike many of the Trump administration's previous tariff decisions that were more political weapons than trade signals, these French tariffs have run through the formal policy process. Hearings were held and a report produced that concluded the French Digital Services Tax (DST) was "unreasonable or discriminatory and burdens or restricts US commerce."
Europe as a whole is furious that tech giants like Apple, Amazon, Google, and Facebook are using elaborate tax structures to avoid paying the full expected whack, and have vowed to pass legislation to fix the issue. However, the DST goes out of its way to ensure that French and German businesses that could easily be caught in the crossfire are exempted.
GAFA
The report [PDF] into the tax by the US government pointed out that French ministers had repeatedly referred to American tech companies when discussing why the tax was needed, even referring to it as the "GAFA tax," referring to Google, Apple, Facebook, and Amazon. "Statements of French officials show that the DST is intended to target certain US digital companies and not French companies," the report noted.
But more significantly, the new tax is designed to work around French companies, the US claims. Revenue thresholds mean that the tax almost exclusively applies only to the largest US companies. The tax also covers specific categories – internet advertising and "digital interfaces" – and doesn't touch related industries where French companies are more successful, the report finds.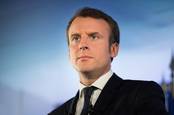 Stiff upper lip time, Brits: After bullying France to drop its digital tax on Silicon Valley, Trump's coming for you next
READ MORE
In the "digital interface" market, for example, the report notes that "twelve of the twenty-one company groups expected to be covered... are US-based. No other country has more than three companies expected to be covered, and no French company groups are expected to be covered." That is despite the fact that within France, French companies take up a significant proportion of the e-commerce market.
The clearest carve-outs are, however, for online retailers that sell their own content: these are exempt from the tax, as is income from data collected by sensors – something specifically introduced to protect the German car industry, according to Uncle Sam's report.
Of course, the US tech giants' efforts to avoid paying taxes in Europe have been particularly egregious so it's to be expected that they would be targeted. But the US trade reps also have a point when they argue that the tax unfairly targets US companies; a position somewhat undermined by the even-more targeted tariffs that it says it will apply next year in retaliation.
In the meantime, everyone's hopes are currently pinned on the Organisation for Economic Co-operation and Development and its efforts to forge agreement on a more global digital tax and avoid the imposition of harsher, country-specific digital taxes. This notice from the US trade representatives targeting French handbags and beauty products effectively put a deadline on those talks. ®