This article is more than 1 year old
Cornish drinkers catch a different kind of buzz as pub installs electric fence at bar
From happy hour to zappy power
As if a few volts were enough to get between a steaming Cornishman and his pint, a pub near the UK pirate haven of Penzance has run an electric fence along the bar to enforce social distancing. And yes, it can be turned on.
As you may well know, or maybe you don't, Britain's watering holes reopened earlier this month to typical scenes of lager louts making merry as though the nation wasn't just emerging from a particularly virulent global pandemic.
Well, in current affairs, we have fuse for drinkers hoping to trouble The Star Inn in St Just for a bevvy. CornwallLive reports that staff had grown so tired of punters ignoring the recommendations (2m apart) that they felt the need to give them a friendly jolt.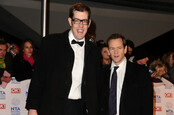 Announcing the official Reg-approved measure of social distancing: The Osman
READ MORE
A polite notice now warns customers not to get too close to each other or staff – along with a "fully wired and charged" electric fence.
Landlord Johnny McFadden told the news site: "It's there for social distancing. Before the fence, people were not following social distancing and were doing as they pleased, but now people take heed to the guidance around social distancing. It's for everybody's benefit."
It seems that the fence has also been used to give particularly soused revellers a short, sharp shock as a couple claimed to have been zapped over the weekend.
For Watt it's worth, the barrier is normally dormant but, Joule as a cucumber, McFadden warned: "It can be turned on."
Based on its height, as photographed by local radio presenter Neill Maguire on Facebook, we agree – it'll hit misbehaving patrons where it Hertz. ®